Giant Panda Breeding Research Base is one of main interesting point in Chengdu, a big city in the south West of China. Pandas are really lovely teddy bears. At a first sight you'll soon fall in love with them.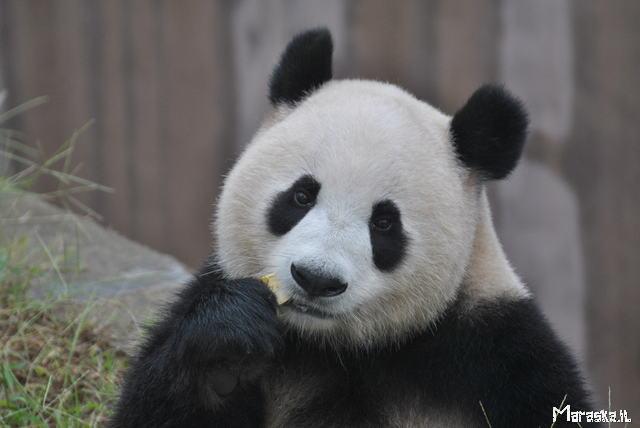 Chinese restaurants all over the world have the same menu and taste the same. All, except Chinese restaurants in China...
Some say it's the 8th wonder of the world. Some others claims Angkor Wat in Cambodia
(
see 
Angkor Wat article
)
is the candidate. I actually believe it is an amazing place to visit. Noting comparable to the Great Wall, yet a huge (like everything, here in China) creation, a weird testament of a crazy emperor.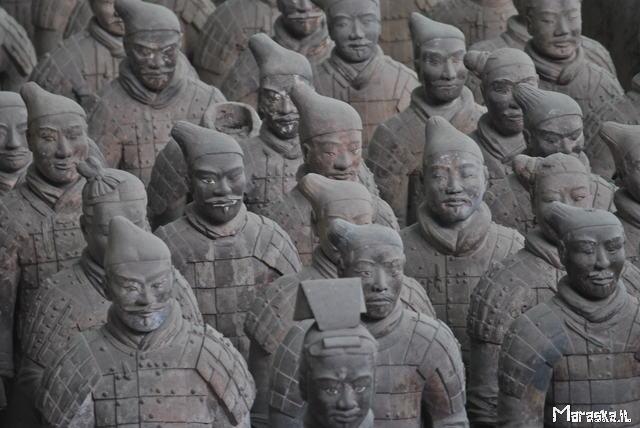 Pingyao is a lovely little town in the middle of China. The center of the city is surrounded by huge walls, in the Chinese style, that used to protect from invasion (they didn't work out, like the Great one).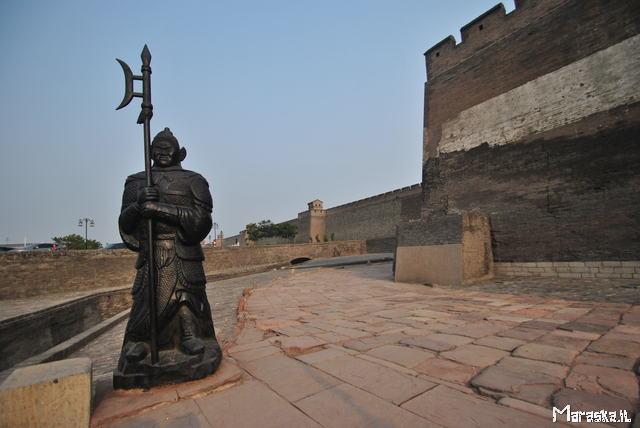 While in Beijing, a tour to one of the the Seven World Wonders is absolutely mandatory. There are several different access points, the government has renstructured and set up for official visit. One of the most impressive is places to go is Mutianyiu, some 90 Km north of the capital city.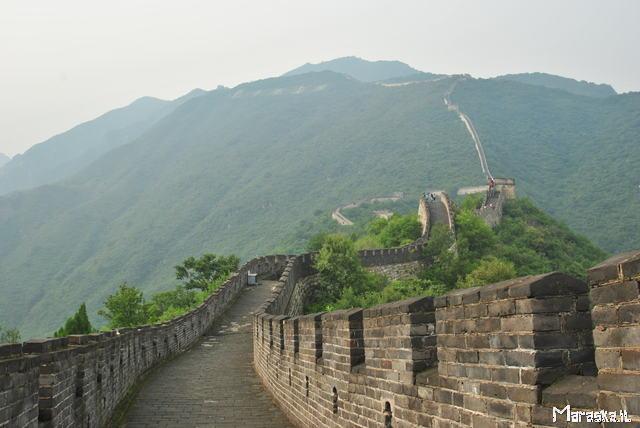 Datong is not really known for its beauty. Indeed it is quite a horrible city. However, in the nearby there are a couple of places that really deserve a stop there. One for all, the Hanging Monastery...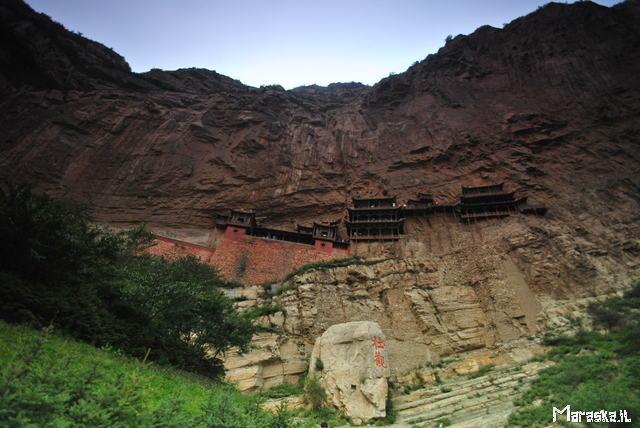 Two months and a half of travelling across Asia. Starting from China. Quite a strange country. Everything seems normal, everybody is simling, but there is something really strange here.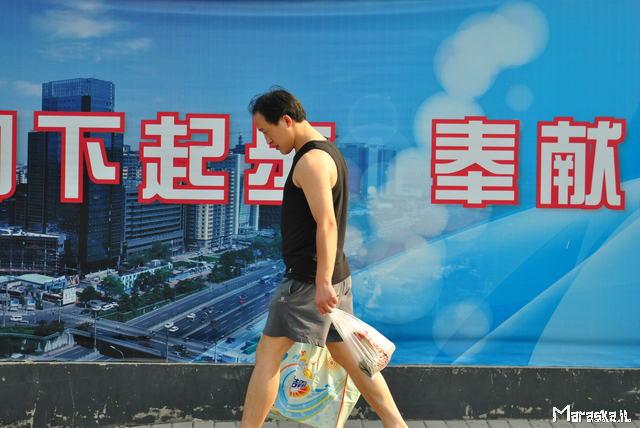 To give a reasonable meaning to my RTW trip, I decide to take a trip to one of the most extraordinary and still unexplained prehistorical places in the world in UK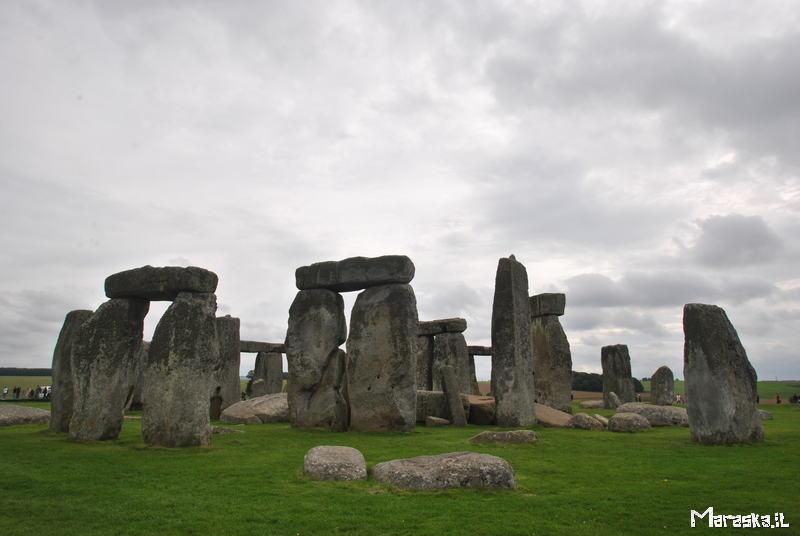 Tons of stories have been told about this place, likely an old calendar which gets magical during particular periods of the year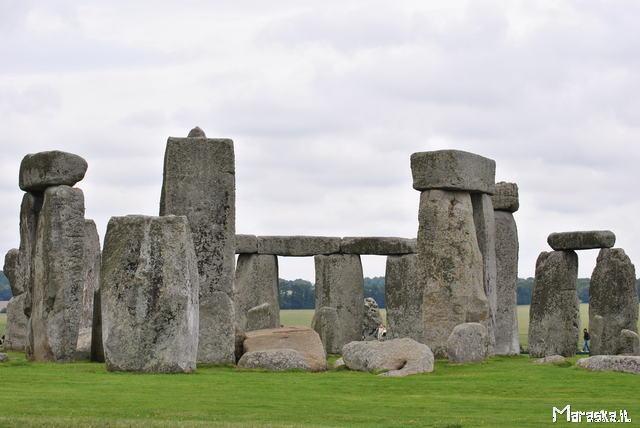 Getting to Stonehenge unfortunately is not magical as one may believe. Litteraly hundreds of people coming for several tours approach the site at aproximately the same hour, and just for half an hour or so.
The tour around the stones may be short, may be crowded, may not be as one have dreamed... however this is one of the magical places of the world and a visit is definitely worth once in a lifetime. I am now ready to say goodbye to Europe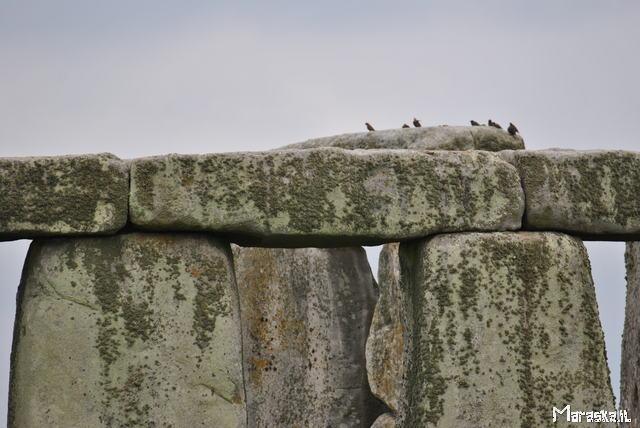 When it comes to safari, Tanzania is surely one of the most interesting and stunning country in the world
Experiencing -at least- one week camping inside national parks, with direct contact with the animals, watching them surviving their days, living or dying, hunting or being hunted... these situations and feeling cannot possibly be forgotten. Among all, Ngorongoro and Serengeti nationa parks were the most impressive, because of the huge number of animals living inside, and also because of the incredible scenes we were so lucky to witness.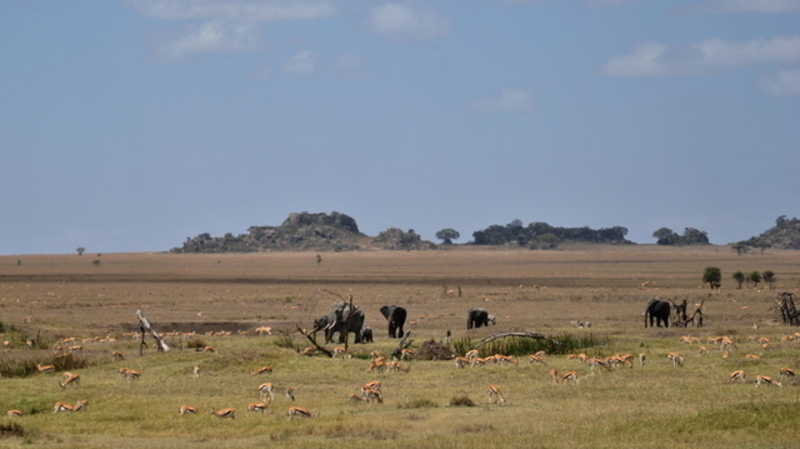 Dune, monti, deserti, gole, fiumi, cascate e un popolo ospitale nel più schietto dei modi in programma che da Casablanca ci porta attraverso le splendide città imperiali di Rabat,Meknes e Fez. Il viaggio prosegue alla volta  della valle del Todra senza mancare una sosta tra le due berbere del deserto di Merzouga. I Monti dell'Atlante ci accompagneranno fino a Marrakech: ultima tappa di un viaggio breve ma intensissimo.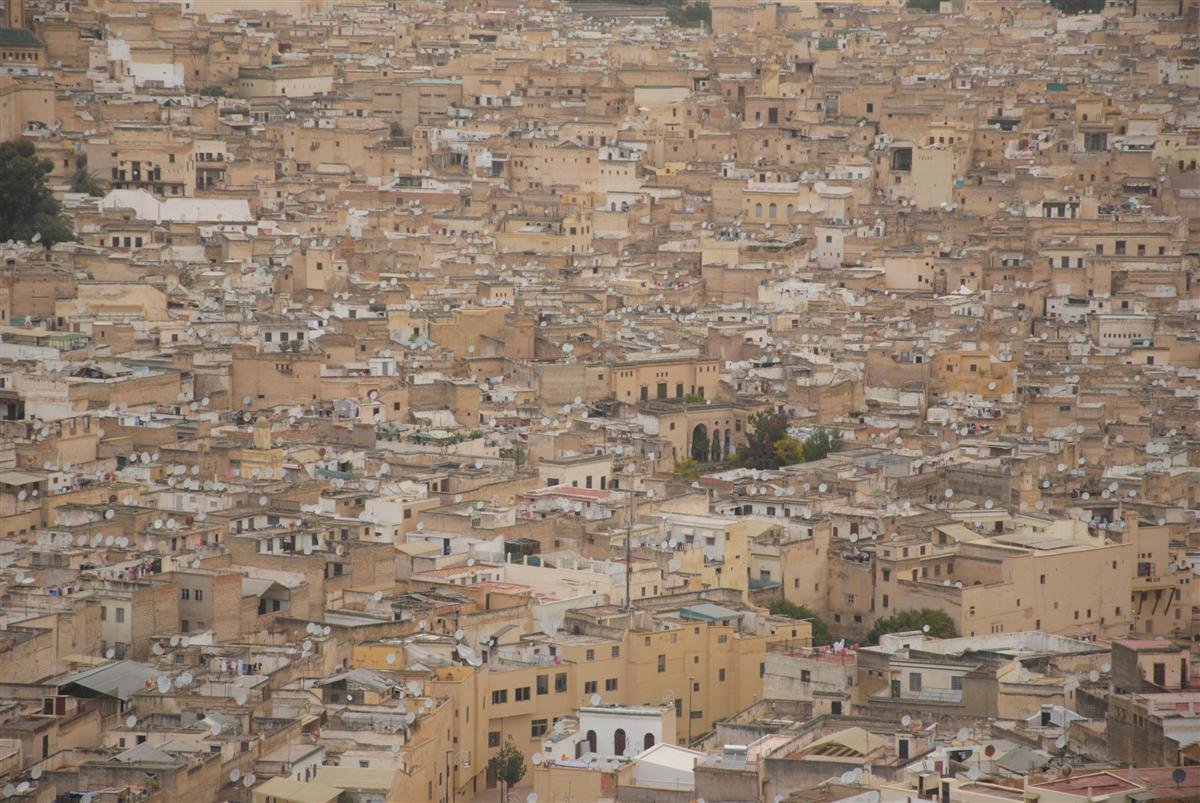 Zanzibar offers great opportunity for diving in the Indian ocean. A PADI center in Nungwe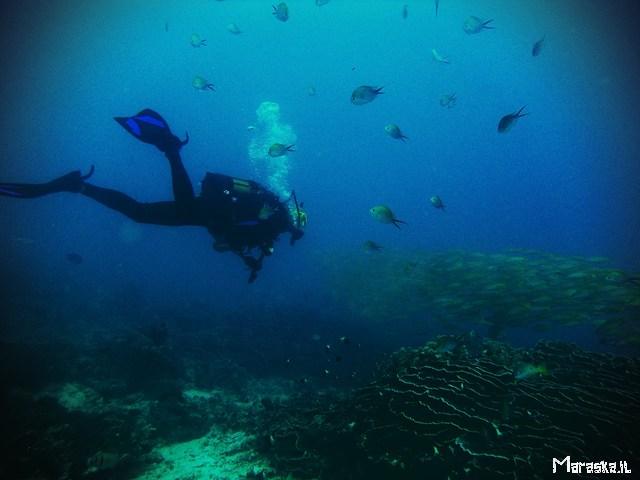 Lots of fishes of any kind surrounds us.Some of them are everuwhere and easily visible around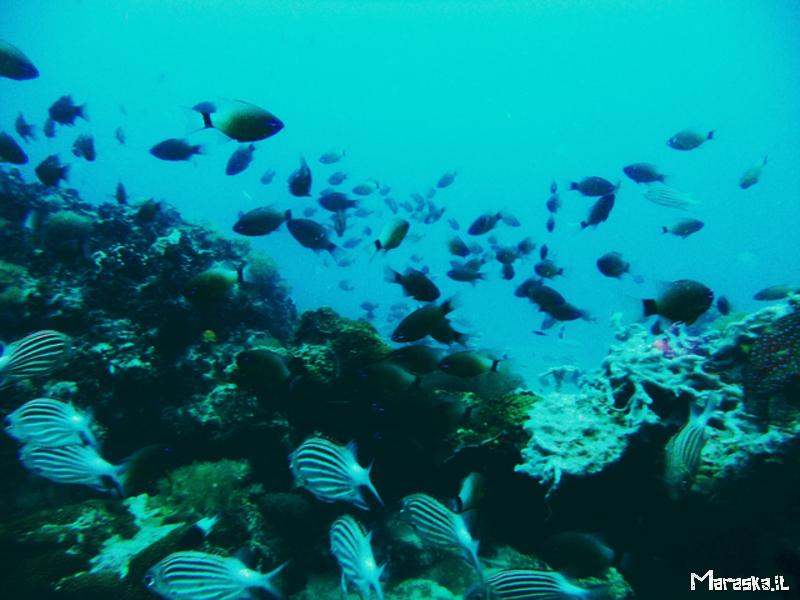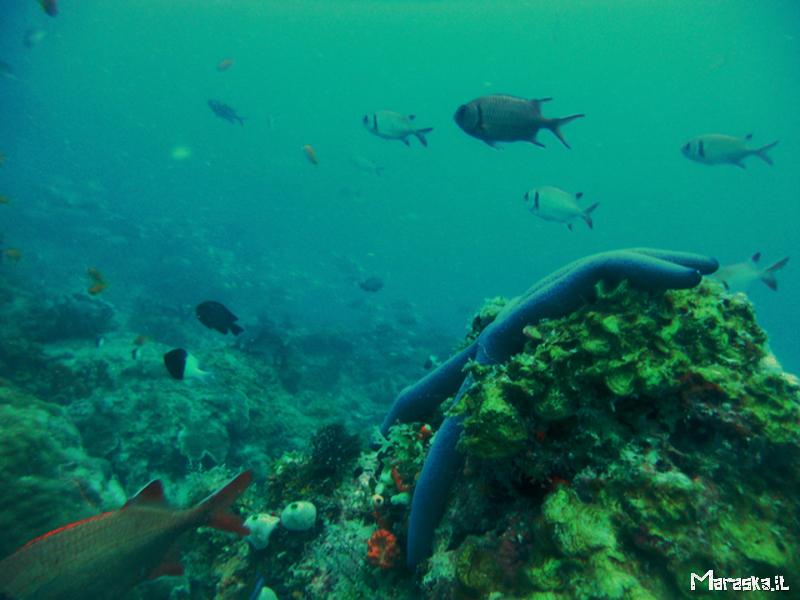 Some other, instead, can really efficently mimetize and really difficult to spot.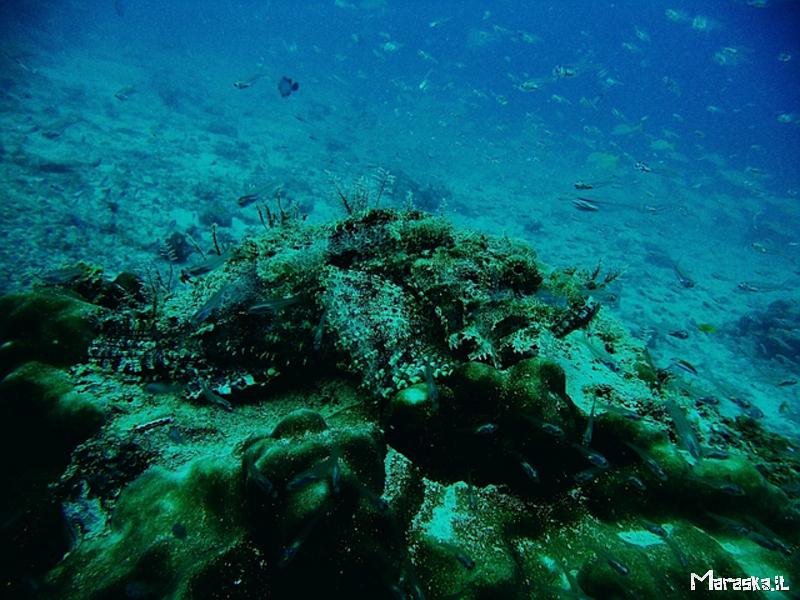 Then there is the meeting with some turtles. It is my first time and I try to behave correctly and avoid disturbing them. Finning with them for few meters makes you feel really magic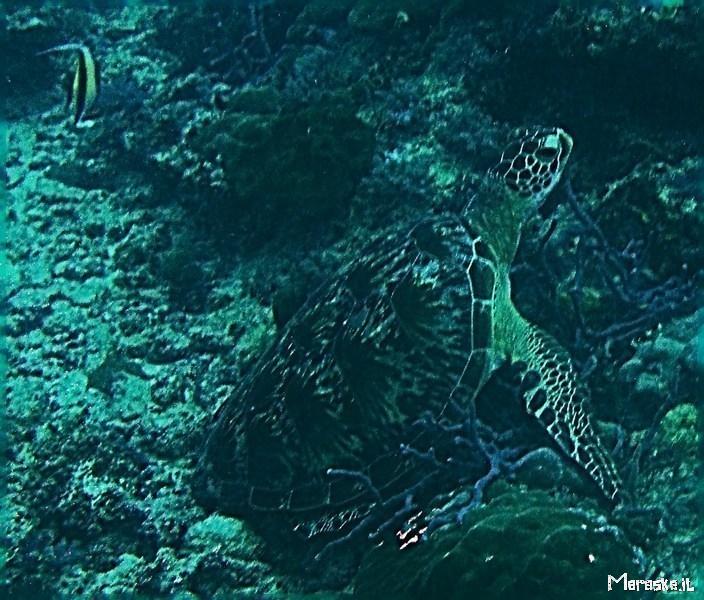 Off course, Nemo is also living there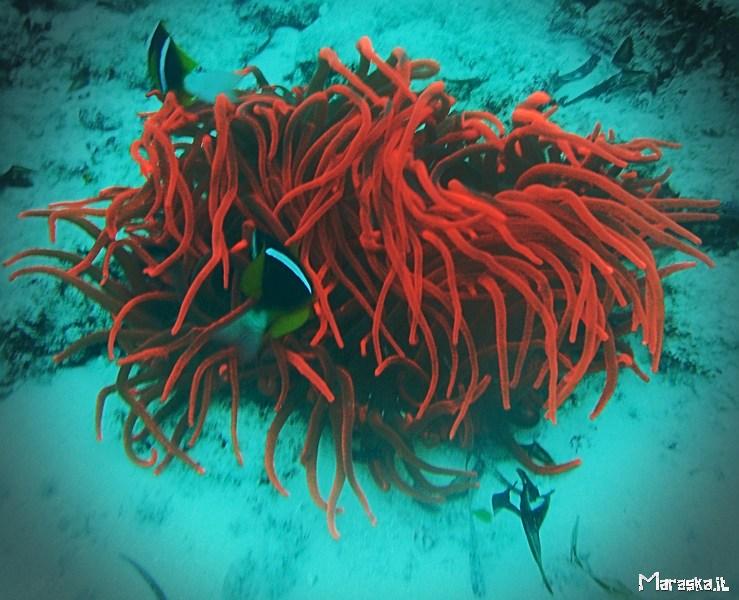 As a first try, we are quite satisfied. Other places are waiting for more exploration, see you at next dive...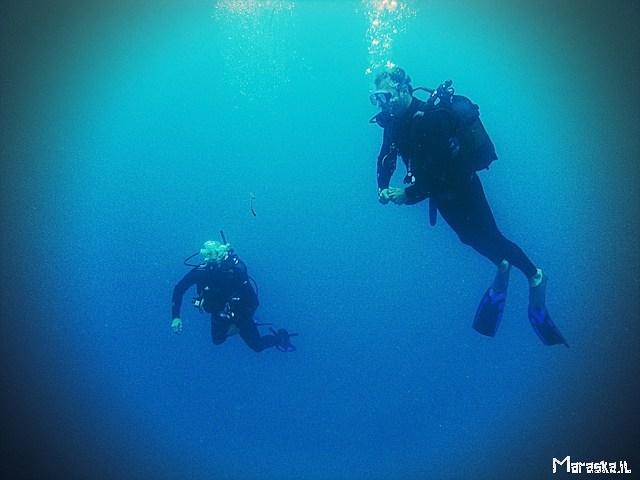 After so many days of Safari, surrounded by layers and layers of dust, living on a tent without hot water and bare electricity, a few days for resting and get some new strenght are really appreciated. Zanzibar is far away from what experienced so far, it seems to be a world apart from Tanzania, and in fact there is a passport control - and a new stamp - as soon as we arrive via boat.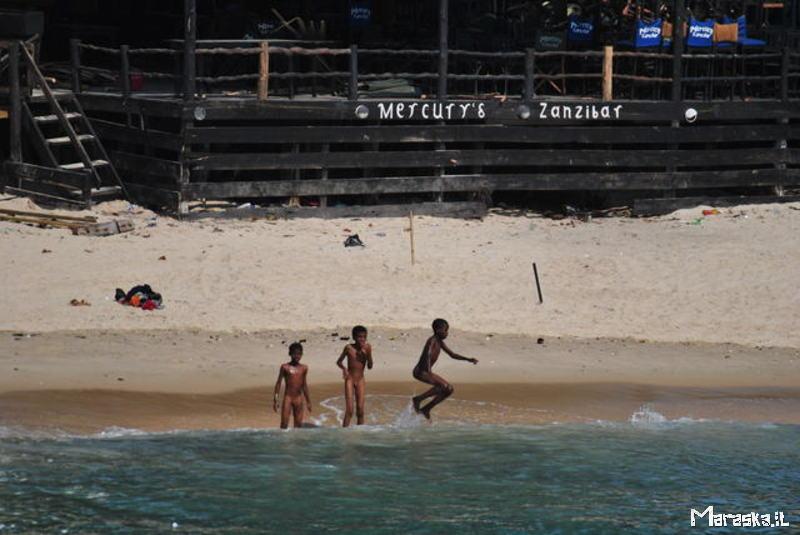 DSC_0686
The beaches are stunning, water is incredibly transparent and warm enough (considering it's winter here) to enjoy a relaxing bath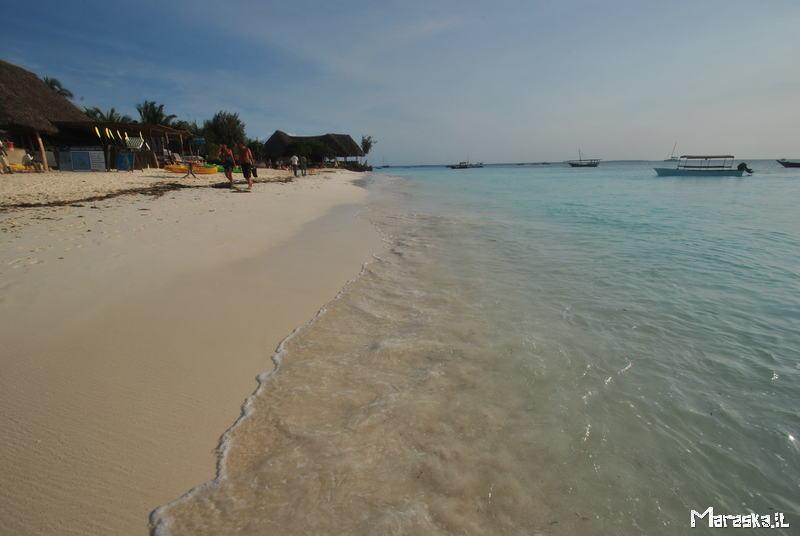 There are several tiny islands surrounding the main one, a one day trip on the boat is worth even if the weather is not optimal. Beware of the crew: our sailor gets sick after few minutes....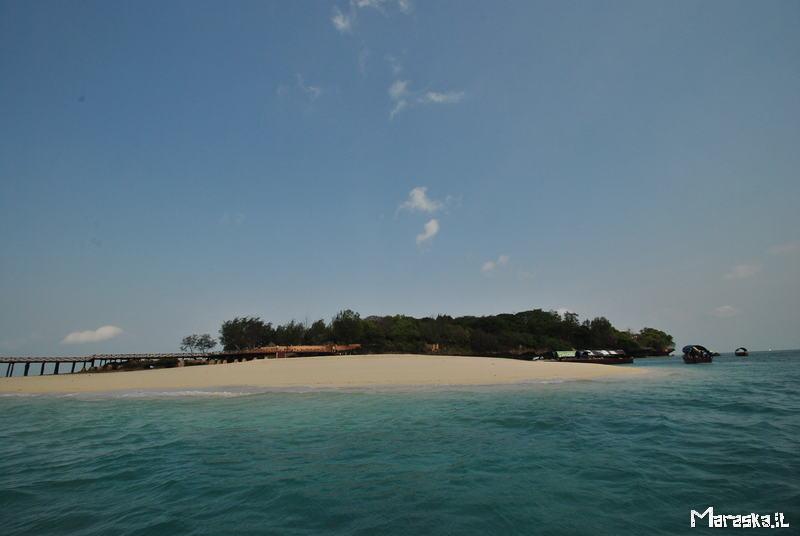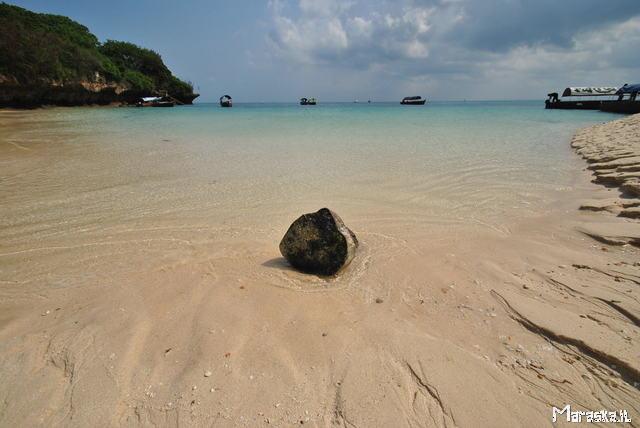 Zanzibar is extremely affected by tides. During low tide you can almost walk on the surface. It's the best time for paying on the beach or far away in the water
Sunset is a special moment. Watching the big red ball disappearing with thousands of colours....is just magic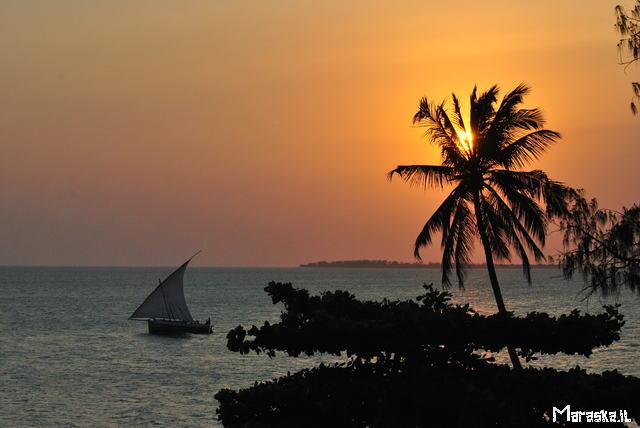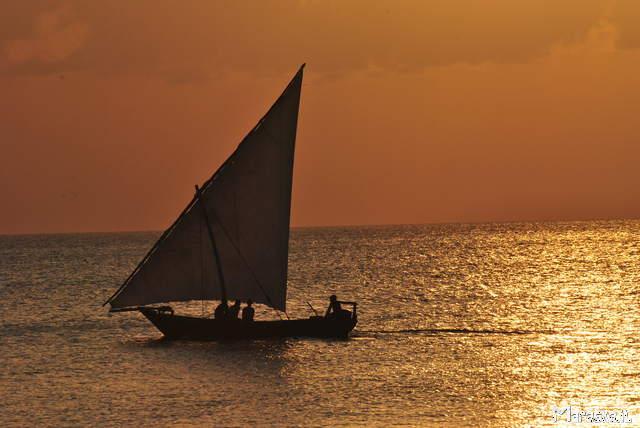 Lake Natron is famous for its dawn and trekking experience. reaching the spring of a river is not always that easy
From a lion point of view, Savana is just a huge supermarket. Attending a lion hunting is an experience you will never ever forget.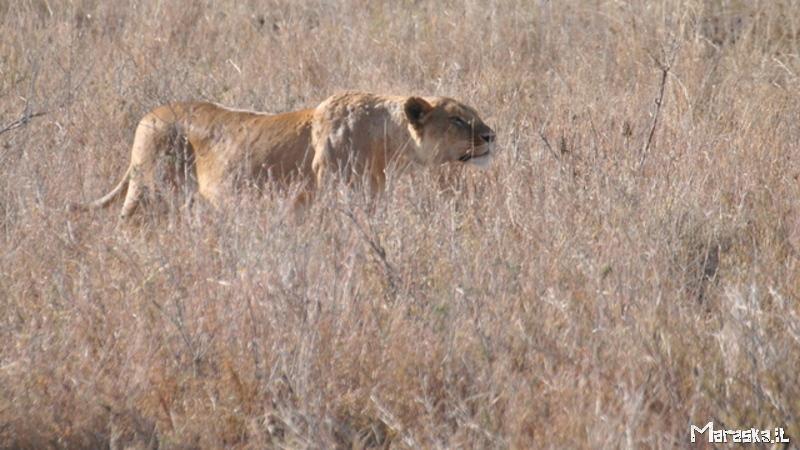 It all starts with a bunch of animals feeding.In this case Zebras. And lions love zebras...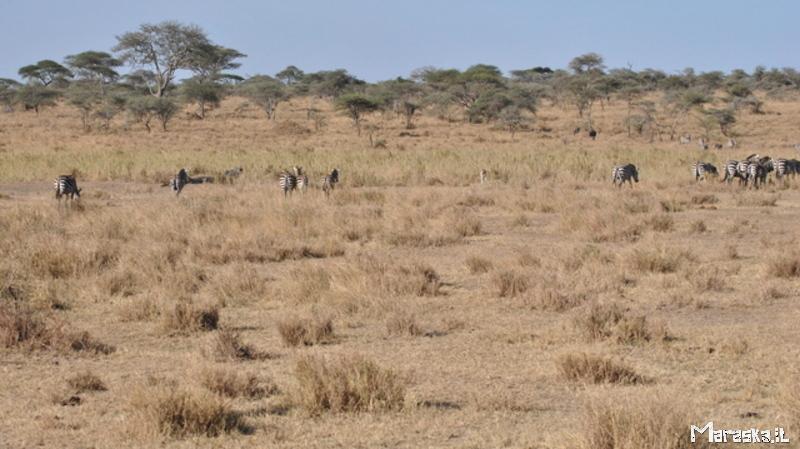 Lions approache so slowly through the grass, that people don't even realize how and when exactly the attack takes place. A hunting can last for hours. All of a sudden, a lion appears from a bushes and jumps onto one of the Zebras - the one that is separated from the group. It is matter of few seconds: the scared animals begin to run raising lots of dust.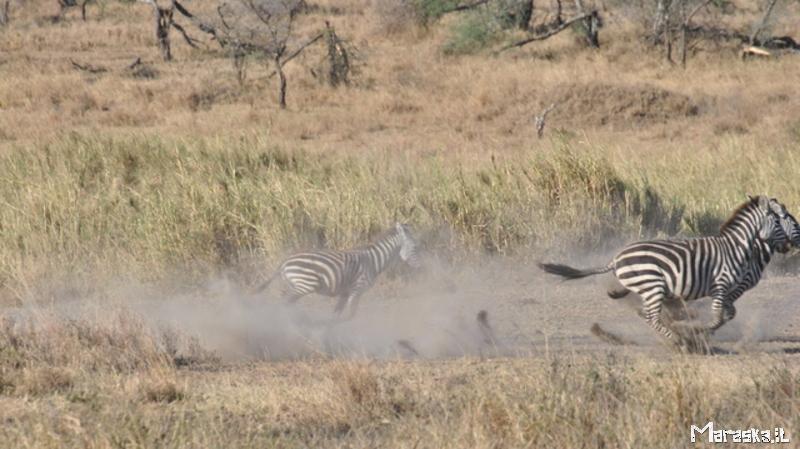 Behind the dust something eventually appears: the lion succeeded in grabbing the throath of the animal. It starts now an incredible struggle that lasts for less than one minute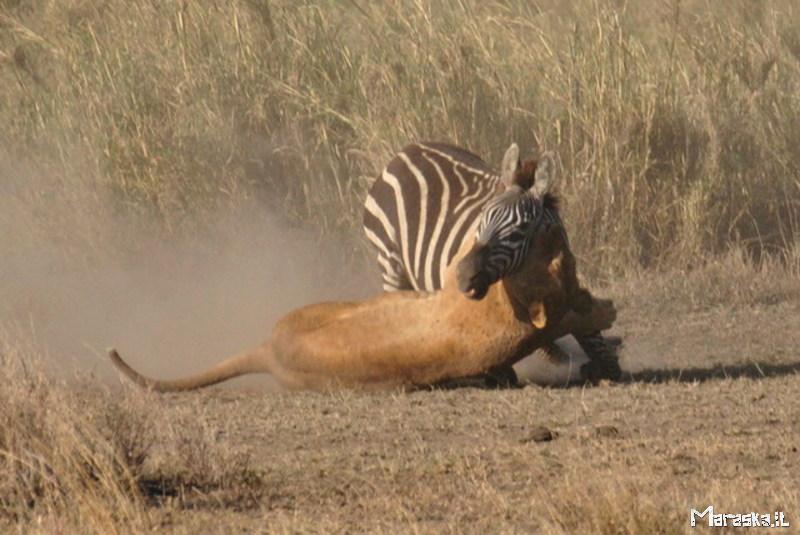 Finally, when the zebra is exausted for not breathing and lays on the floor defeated, something really special happens: a second lion appears, and dominating the zebra, for a few seconds fiercely stares at us. She seems to proudly say: "we've done it"
As soon as the struggle is over, other lions (all female) magically appear from nowhere.
And more are about to come...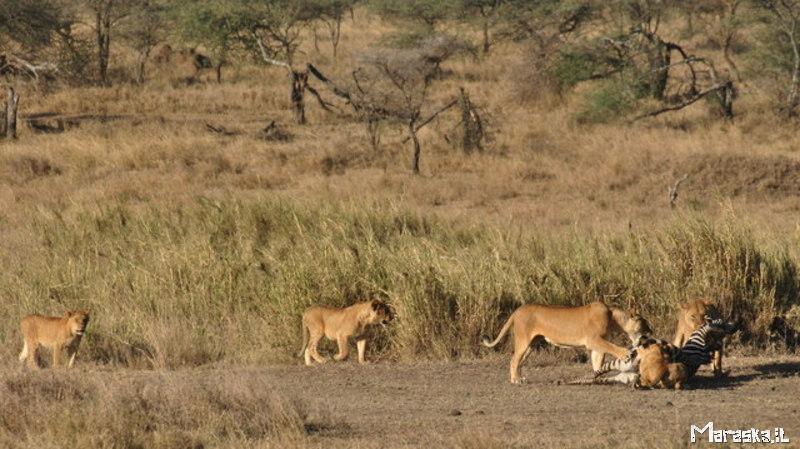 And more...
And even more...There's a lot of food to share. Generally at this stage the male appears and eats the best part of the animal. Unfortunately (for us) or Fortunately (for him), he his on the mating period and he has other issues to deal with...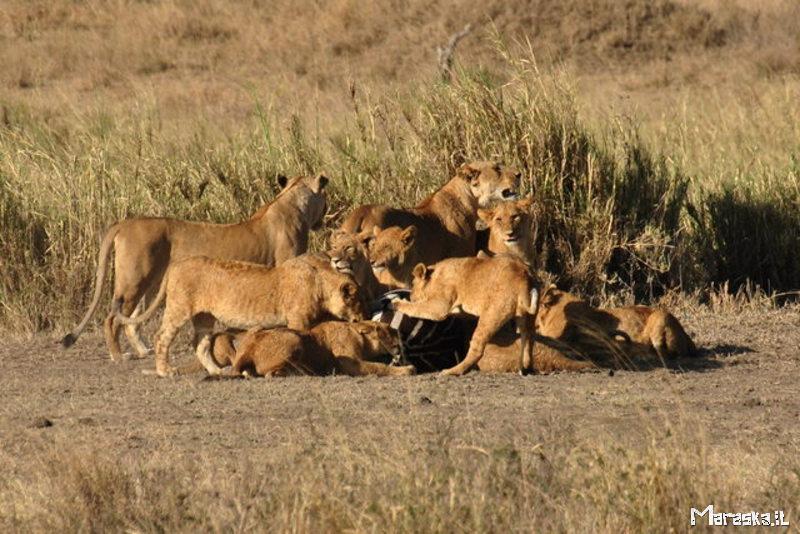 Serengeti National Park is a dream. When talking about a Sfari, it is one of the most important areas of the world for its beauty, landscape and of course animals.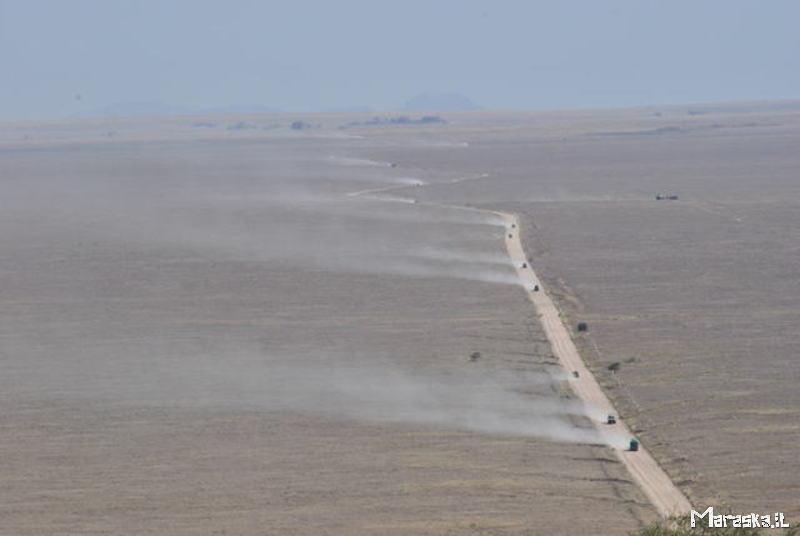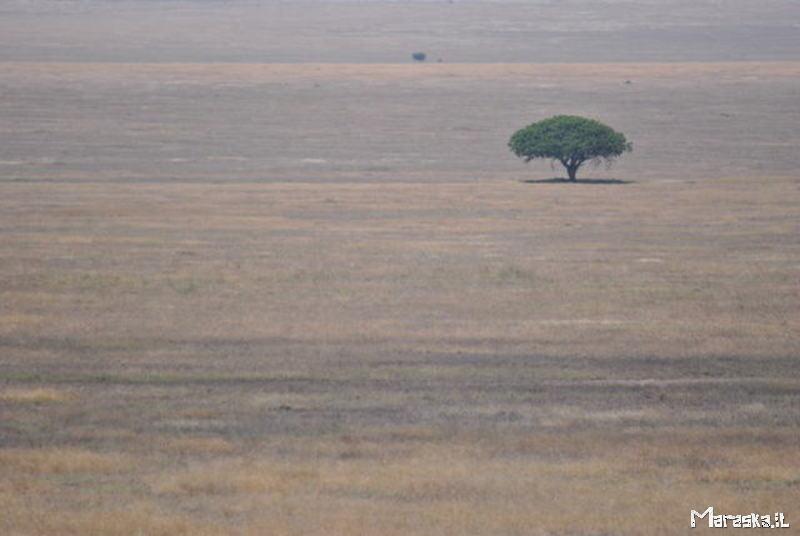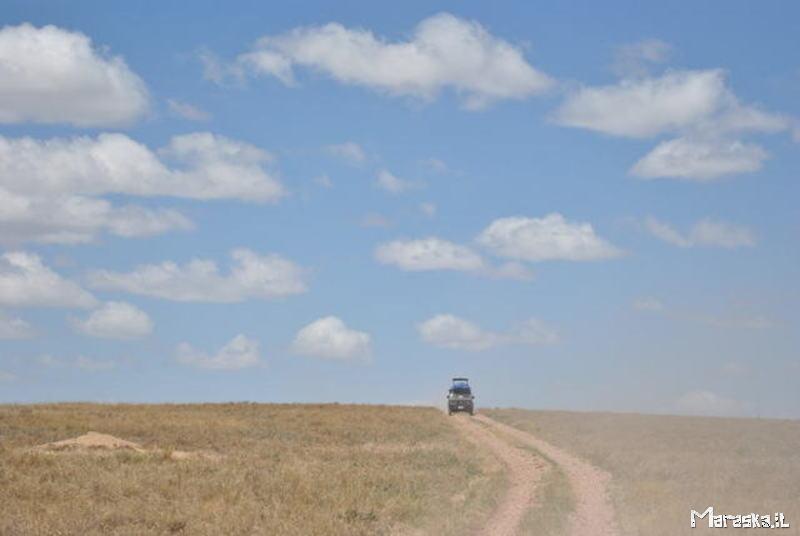 As we go on inside te park, we soon realize that there are several different habitats populated by tons of animals in every corner.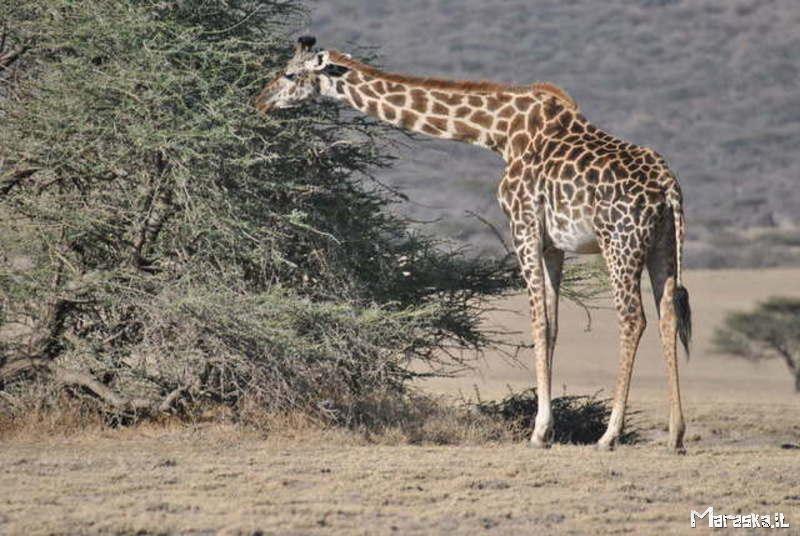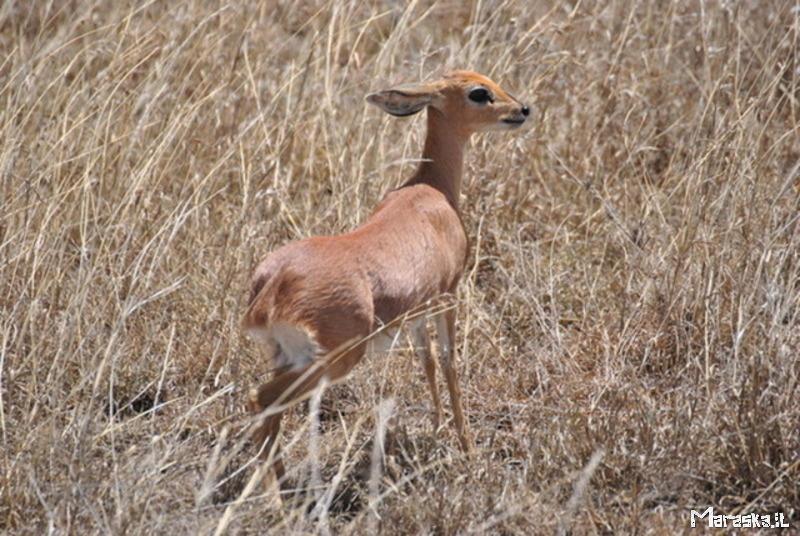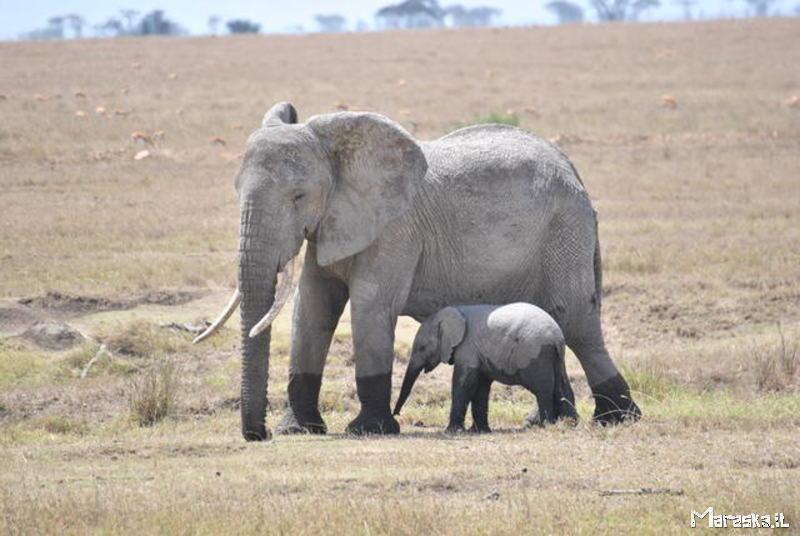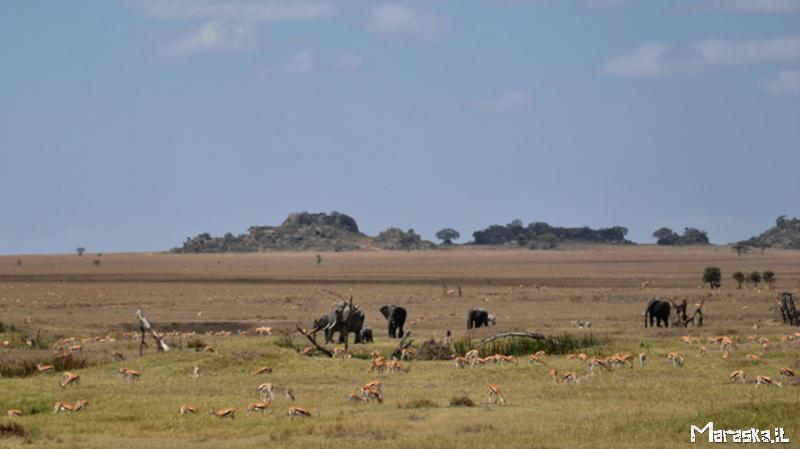 When eventually we spot a leopard, we realize how easy is mimetizing for the animals. Not even the zebras, feeding few meters from his head, realize it.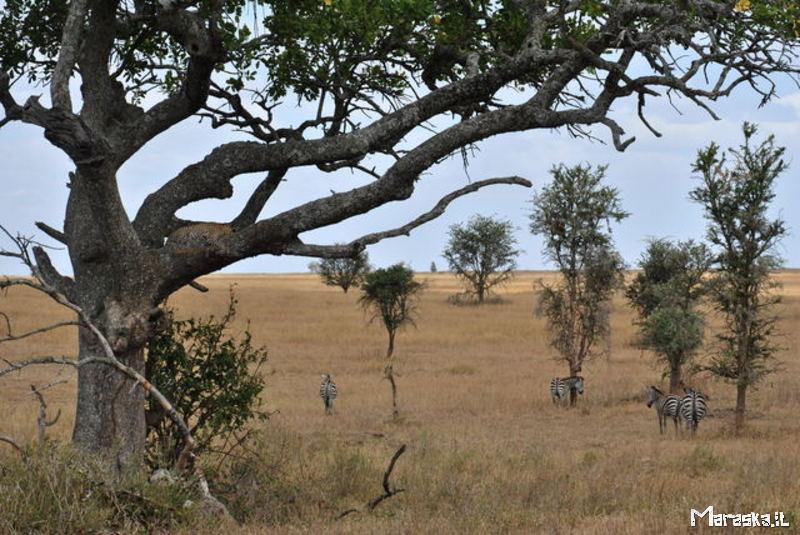 We can go back home satisfied, tomorrow is another day...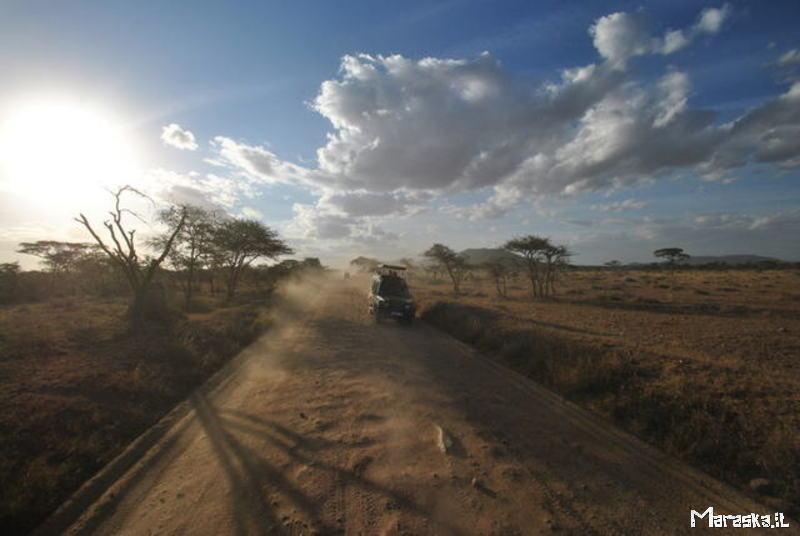 VIDEO

8 months around the World