From a lion point of view, Savana is just a huge supermarket. Attending a lion hunting is an experience you will never ever forget.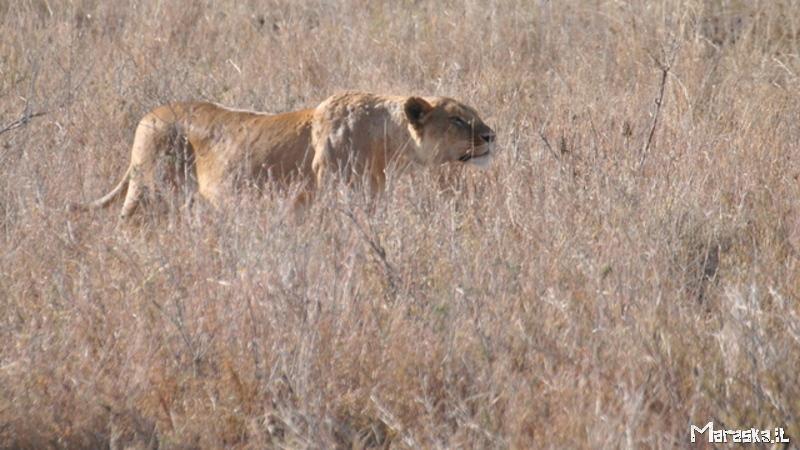 It all starts with a bunch of animals feeding.In this case Zebras. And lions love zebras...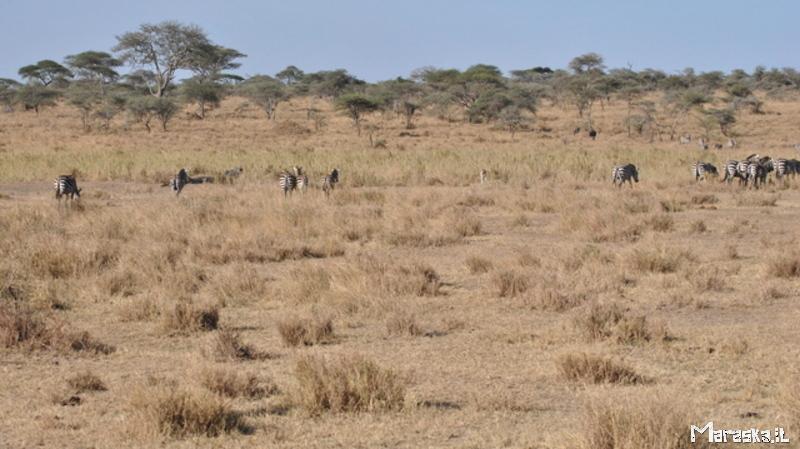 Lions approache so slowly through the grass, that people don't even realize how and when exactly the attack takes place. A hunting can last for hours. All of a sudden, a lion appears from a bushes and jumps onto one of the Zebras - the one that is separated from the group. It is matter of few seconds: the scared animals begin to run raising lots of dust.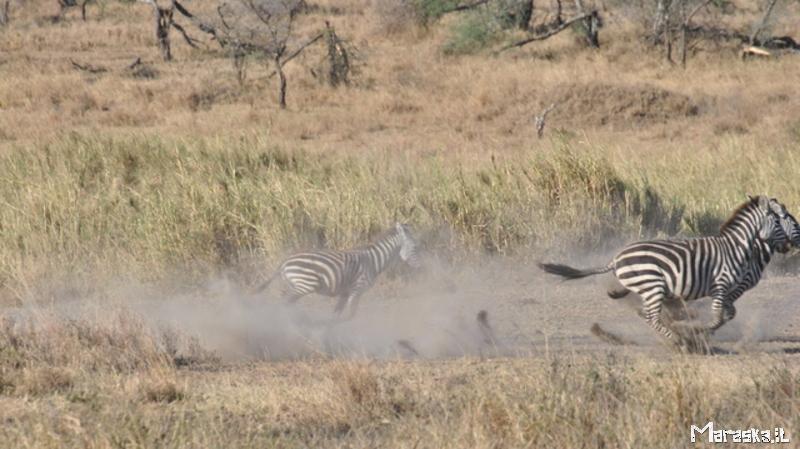 Behind the dust something eventually appears: the lion succeeded in grabbing the throath of the animal. It starts now an incredible struggle that lasts for less than one minute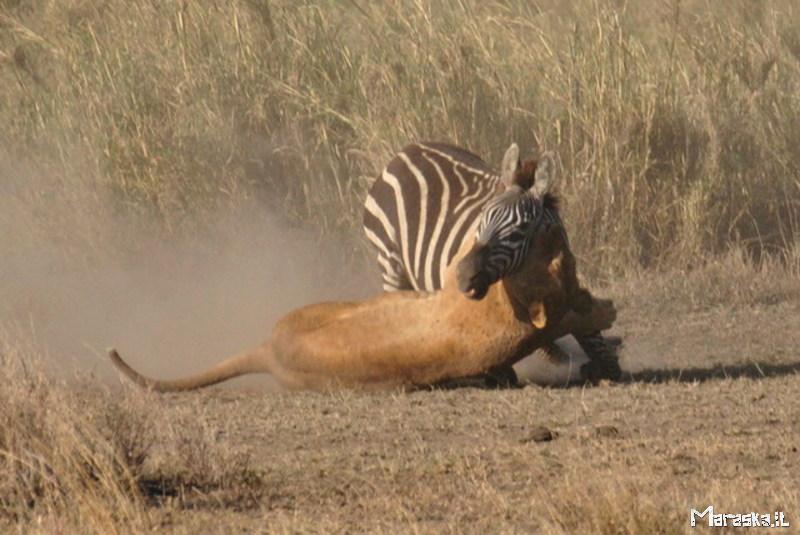 Finally, when the zebra is exausted for not breathing and lays on the floor defeated, something really special happens: a second lion appears, and dominating the zebra, for a few seconds fiercely stares at us. She seems to proudly say: "we've done it"
As soon as the struggle is over, other lions (all female) magically appear from nowhere.
And more are about to come...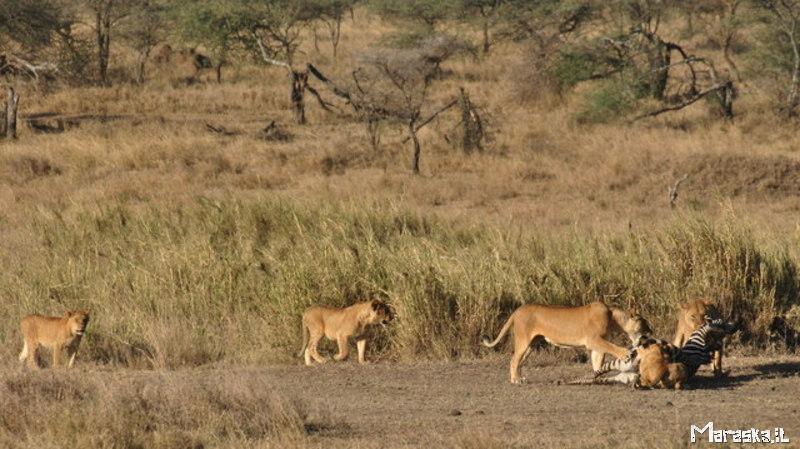 And more...
And even more...There's a lot of food to share. Generally at this stage the male appears and eats the best part of the animal. Unfortunately (for us) or Fortunately (for him), he his on the mating period and he has other issues to deal with...