Yangshuo landscapes simply comes from another world. Going along the "Dragon" river is one of the best experiences I've ever had in my life.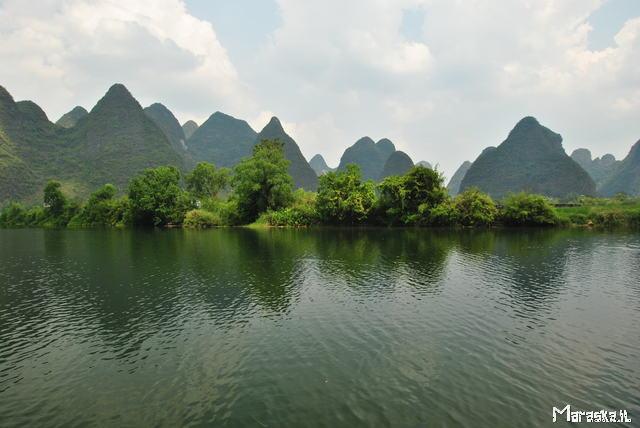 The nature is surprisingly wild, after so many days of overcrowded life here there is just quite, from time to time there are little villages, or rather bunch of houses.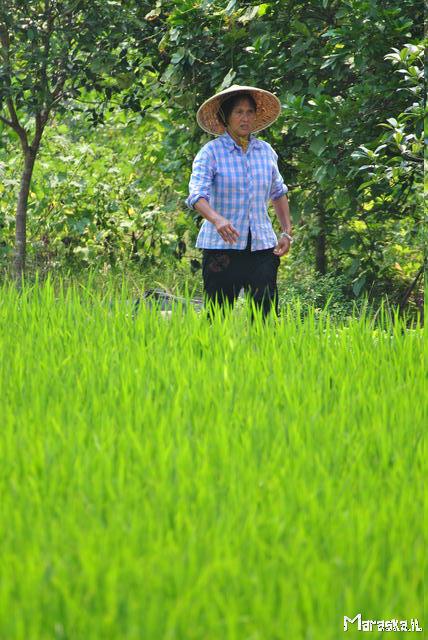 Watching and talking with farmers, and observing their lifes going on is really peaceful.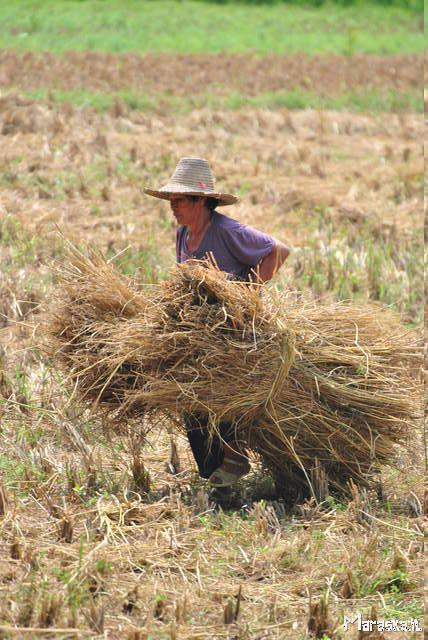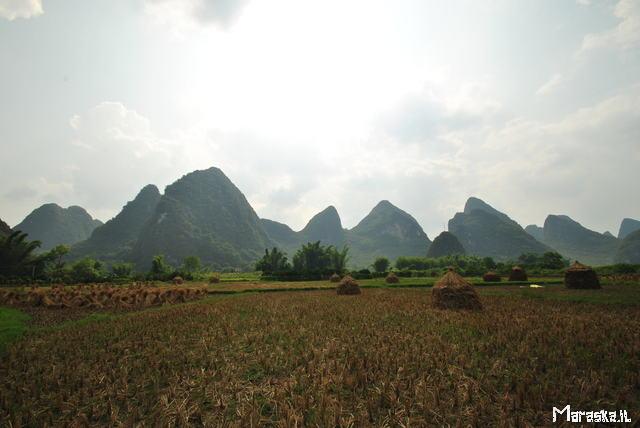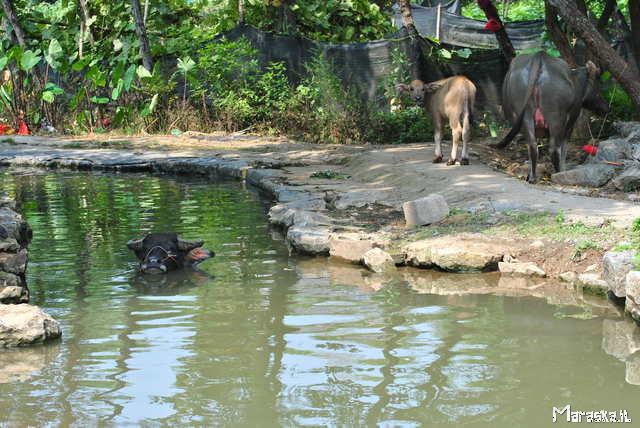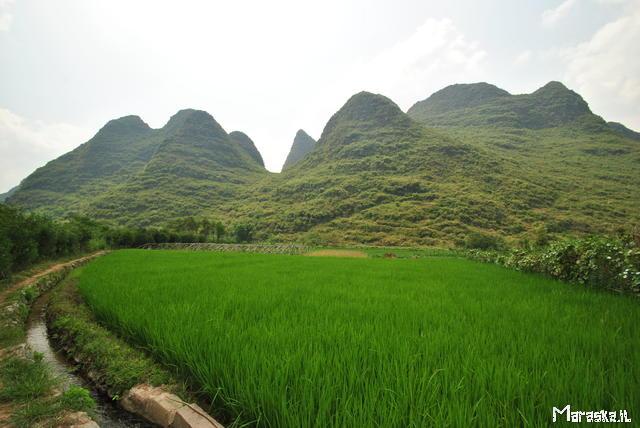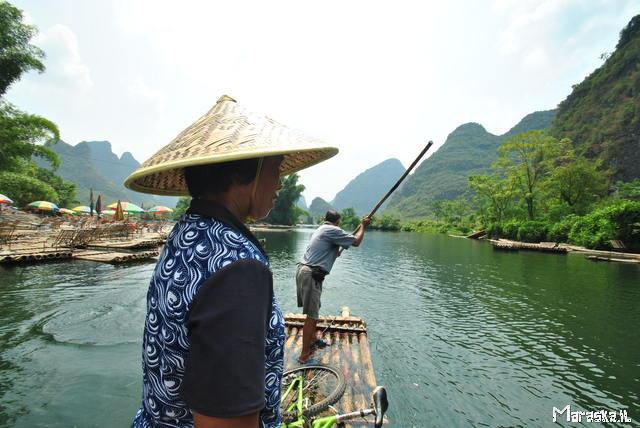 Pedaling through those roads, crossing the bridges, entering some rice field (and getting caught and thrown away by the farmers), finding an abandoned raft and having a bath in the river (and then being warned about some strange, huge and dangerous animals by a fisherman) are just some of the incredible experiences you can have here in just one day.
It's difficult to add any more comment, they would never get to the feeling you can experience there anyway. Just try and go there one day, you won't never regret it...