continuing from: "The Last Adventure - PART 1". Being excited by - or scared of- the possibility of meeting a jaguar face to face in the jungle, we start our trekking early in the morning. Mosquito are all way around, I'm glad my blood must be horrible 'cause I don't get any bite. At least from them.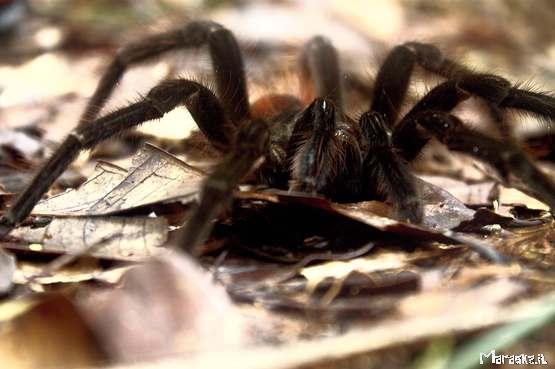 On the way our guide Cony explains the secret of the forest: the smell released by a snake, how to pull out a tarantula from his nest (what for?), how a tiny little beautiful frog can send you for two months into a hospital by releasing its poison. He shows us how to build a backpack out of plants: plates, spoon, any kind of tool can be carved in seconds with a knife or, much better, a MACHETE. He also teaches us how to make food out of everything: roots, plants, and even larves of living worms. Yes. I am now looking forward to my next plane to crash on a desert island...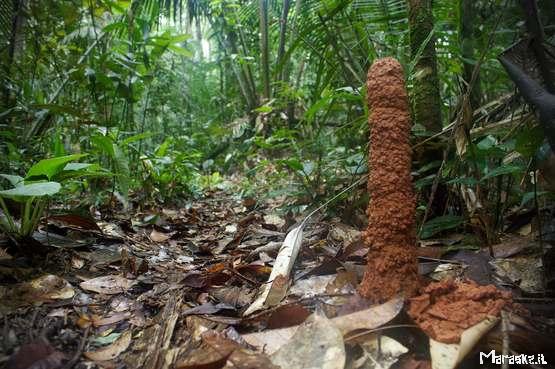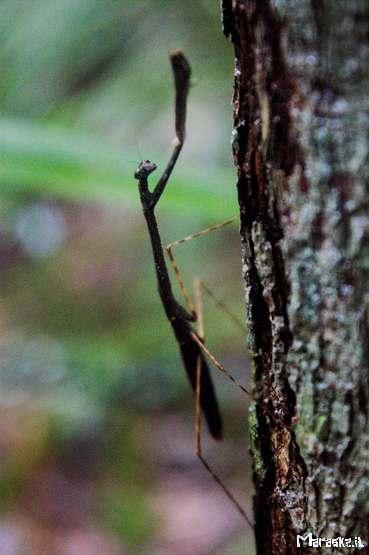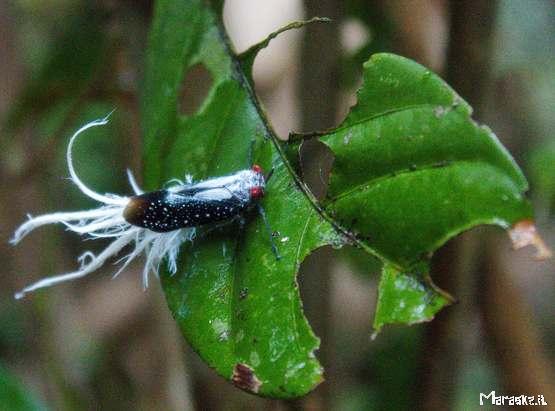 We silently walk after him. Sometimes he suddenly stops, sometimes we run towards - or from - something. Sometimes he just listen to the noise of the jungle and "calls" the jaguar. He sees and hear things that we just cannot. Whether it is all true or not we'll never know, yet participating to the trek is amazing and fun. There are hundreds, thousands and probably millions of different sounds coming from the jungle. Beautiful songs from the birds, scary and terrible unpredictable noises from... who knows?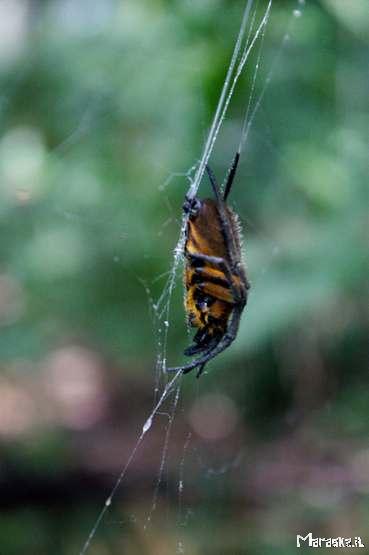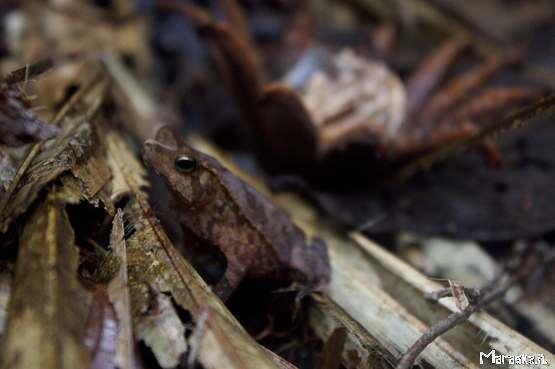 In most cases it is extremely complicated to spot animals. They normally don't want to mess with us and have developed all possible techniques to disguise in the nature.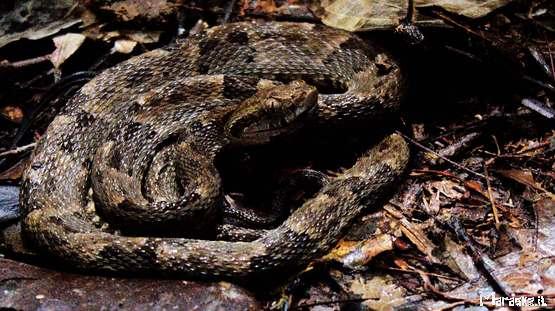 Apparently we are quite close to the place, yet eventually we don't get any jaguar. Luckyly or not, we'll never know.
Before going back home, there are other interesting - and less dangerous - activities to be done in the forest. The excursion on the boat provide stunning views of swamp, flooded trees and the night excursion allow us to spot a baby anaconda on the shallow water.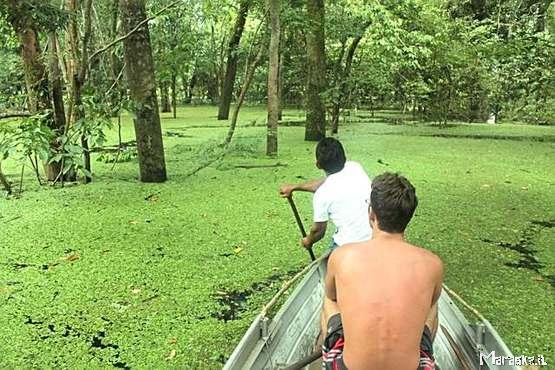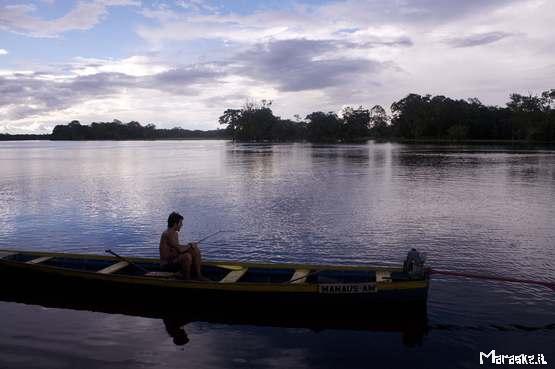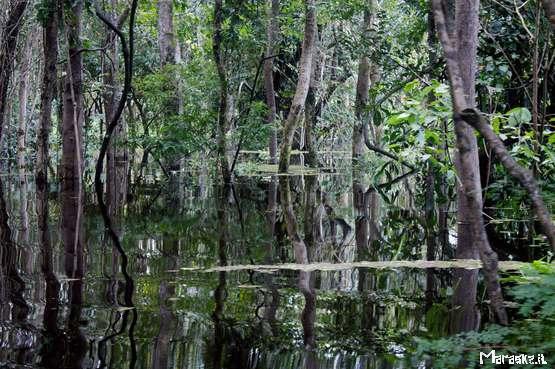 Yet we need to eat something, therefore we go fishing with the spear. There are thousands of different species of fishes around in this area, and they all seem to be excellent. Even I liked them (I hate fish...)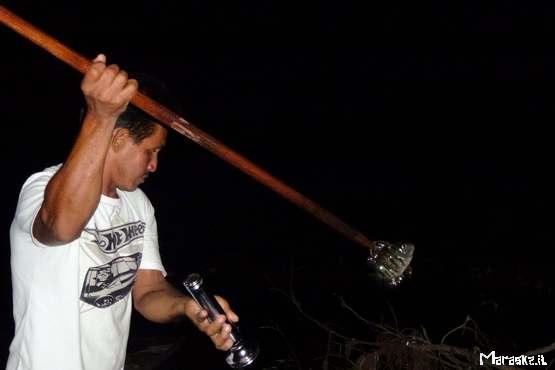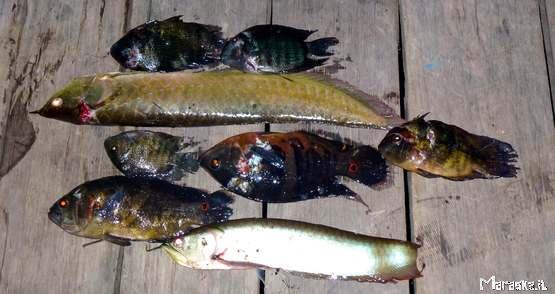 Well, there is still time for catching a caiman with the hands in the swamp. "Sure, come back in a couple of years if you dare, you son of a..." it seem to think this tiny baby.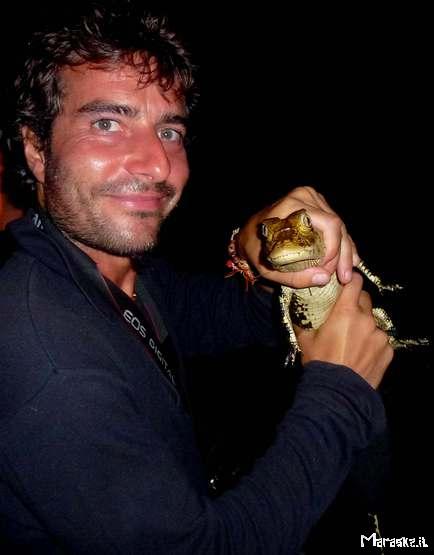 This is the end of my last adventure. By all means the most (potentially) dangerous one - for this reason was scheduled as last. Tomorrow I'll be flying back to Rio de Janeiro where I'll safelly relax a few more days before putting an end to my Round the World trip.