February 2012: I eventually completed my "Wonder Collection". It was a hard task started back in the past, year by year, trip by trip. After so much travelling, I ended up with a rating of all the wonders of the world. Starting from Rio - the last one collected - until the top of the list: the one magical place in the world...
#8 Christ Redemer, Rio
To be hones I did never understand why this huge statue was in the list of wonders. Compared to all other incredible sites this appeared to me just a big white piece of catholic sign. That's why it appears to be the last (first on countdown) on the list. When I eventually arrived in Rio, after seven months of Travelling around the world I kind of changed my mind. The Chris Redeemer is still not impressive. However, the city of Rio it is just breathtaking. Maybe that's the real meaning of this wonder: the landscape around it.
#7 Taj Mahal, India
India is a huge country. It's more: it is a whole continent. There are so many interesting places to go and see, there is so interesting culture to know, and of course there is the most important and beautiful building in the world devoted to a woman for love. It's called Taj Mahal...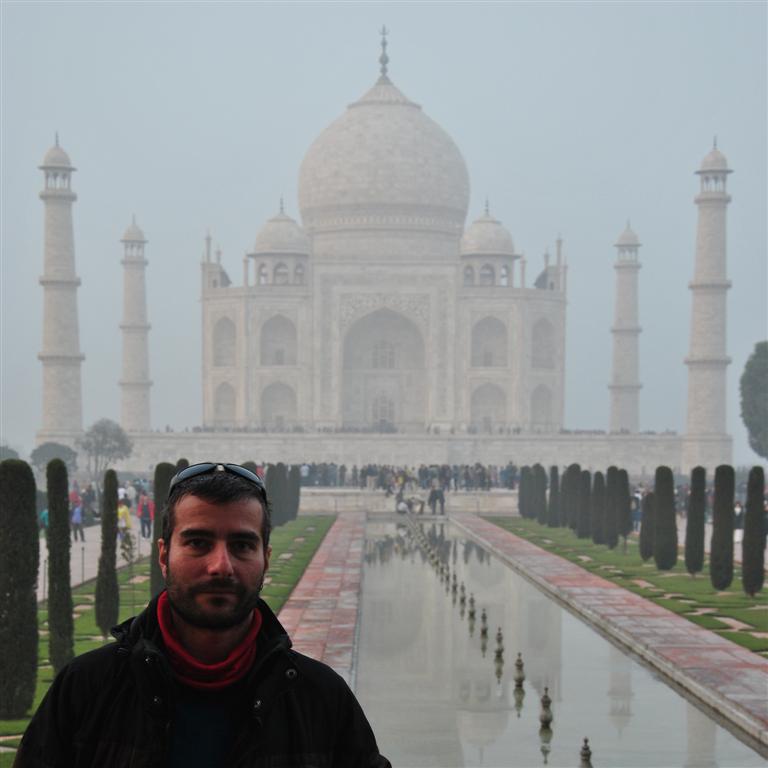 Taj Mahal, located in Agra, is -of course- really beautiful. The internal part may be somehow disappointed, mostly if you happen to visit it at sunset in a complete darkness!
#6 Chichen Itza, Mexico
Mexico and Maya. At least the south part of Mexico is full of ruins, Chichen Itza being the most famous yet always not the most impressive. A trip to Yucatan is worth a visit thousands of times,howevere, be sure not to stop in Cancun zone for few days and get stuck in the "gringo" sites.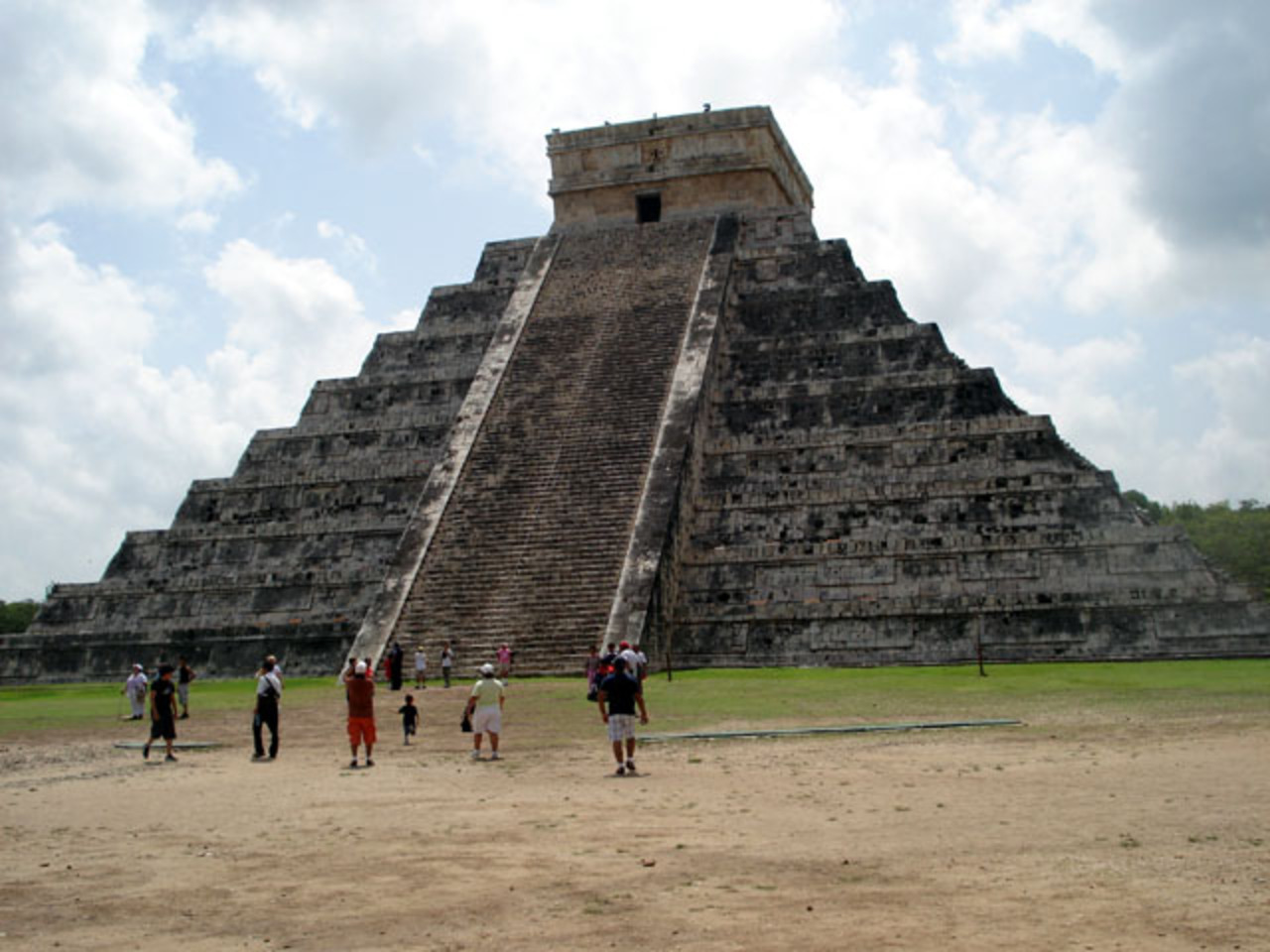 There where three of us, we rented a car in Cancun and went down till Chiapas, likely the best part we experienced. Do not miss Palenque, and, if you have time (AND your car insurance covers it...) you MUST cross Belize and Guatemale paying a visit to Tikal
#5 Great Wall, China
The Great Wall of China is a tremendous experience. If there is any way humanity expressed the concept of Infinite, that's the Wall.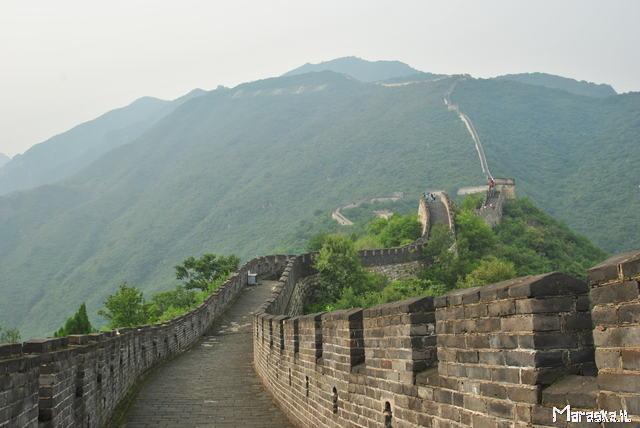 China is part of my Round the World trip . Climbing the Wall is a stunning experience. It is a neverending landscape, each top of a hill reveals stunning landscapes and. No matter how much you walk: at the horizon you can still spot the Wall. Always.
#4 Petra, Jordan
Probably not everybody knows (I did not!) that Petra is a huuuuuge complex of ruins, a whole day being not always enough for exploring all its corners. The first thing you will be doing when coming back home from a visit to Petra is renting (borrowing, downloading, streaming, as you prefer...) "Indiana Jones and the Last Crusade". That's for sure.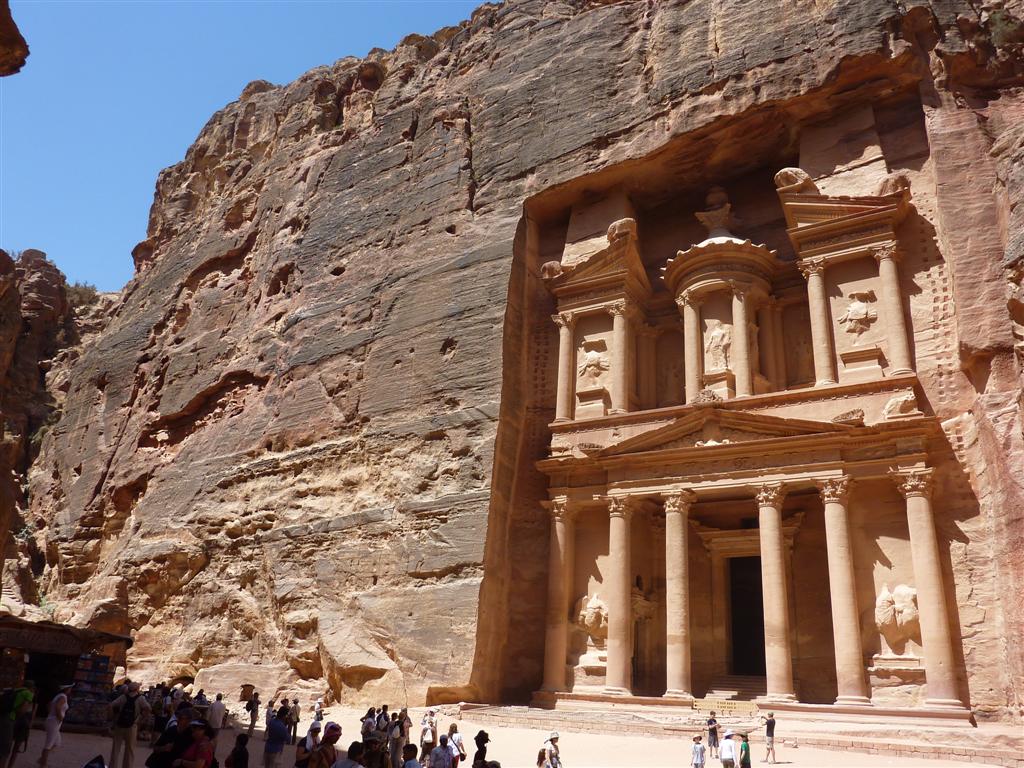 The approach to Petra is something magical. After having walked for about one kilometer inside a extraordinary escaved canyon, suddenly the Jewel appears behind the rocks. The more you get closer the more you get excited. And that is only the beginning of a huge day you will not never forget. Do get prepared for a huge walk, it's all worth it.
#3 Colosseum, Rome
Living in a cahotic city like Rome may be sometimes painful. However, when you happen to drive through the center, you cannot help noticing some strange architecture... The Ethernal City still lives, it pulse from every corner and street
Being so used to see it so often, I have probably lost some of the enthusiasm a common tourist may have. What still strikes me each time I goes trough the "Fori Imperiali" is that Colossem (and all other main monument) are part of the city, right in the middle of a crossroad, just after a traffic light. I am envy of those who can appreciate them for the first time in their life, I will never feel that.
#2 Giza, egypt
A visit to Cairo has no meaning without going to Giza. The experience of the Great Pyramid combines history, geometry, mistery and an incredible atmosphere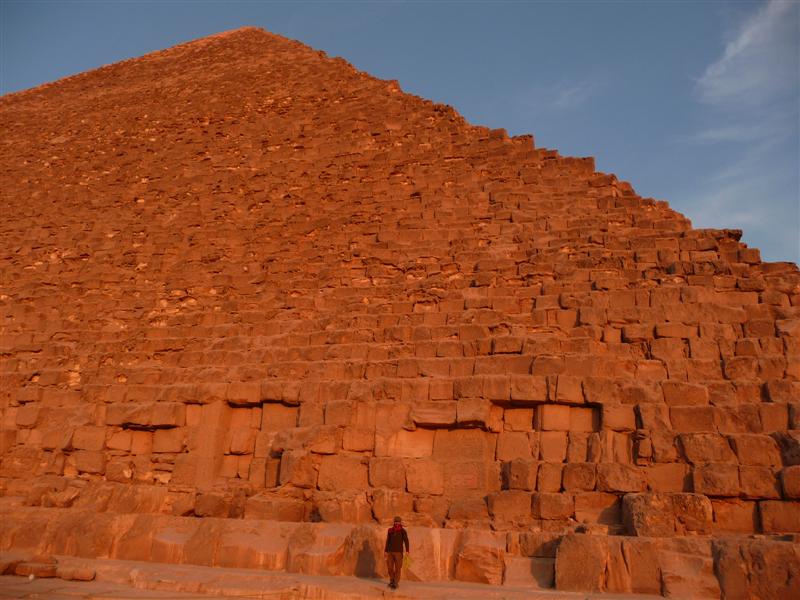 When the sunset is approaching, the valley gets to his perfect and most effective splendour. If you are lucky, or just ask around, there are beduins offering you a ride on the pyramid themselves by night. Of course it is highly prohibited and dangerous, however, it may be a once-in-your-life occasion. I regret I answered "NO". I do, really.
#1 Machu Picchu, Peru
Three friends, three weeks, Peru. This is the best receipt for exploring one of the best places in the world, if not "the one". Make sure to plan your stop in Cuzco and the visit to Machu Picchu during the last days of your trip: nothing will catch your attention after that. Watch out: this feeling may last for several months...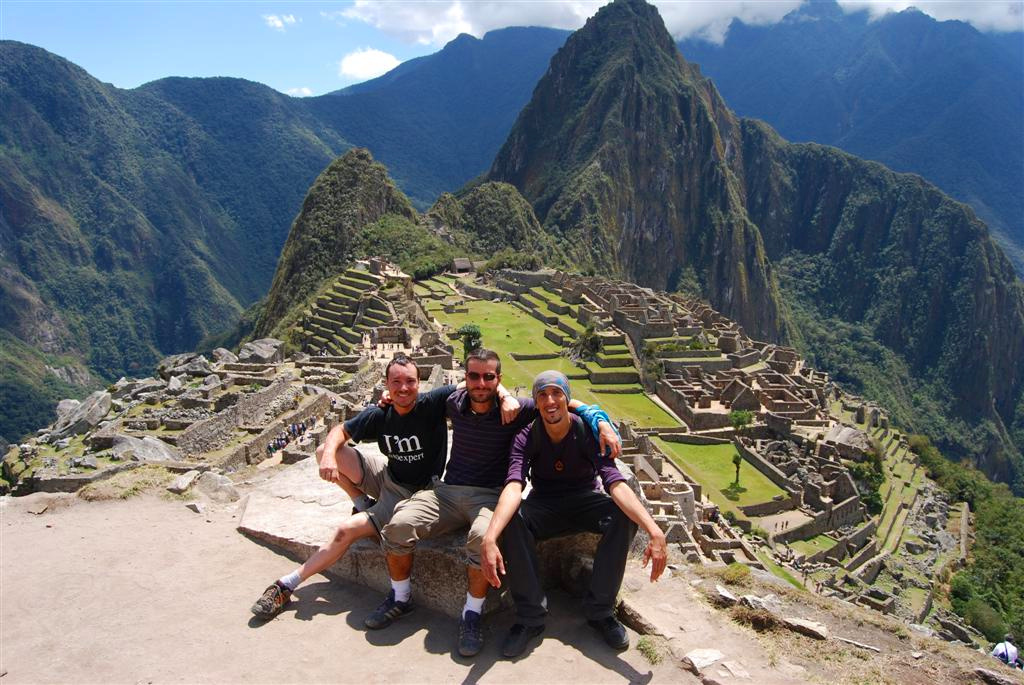 It does not matter if you arrive from the inca trail ("El Camino Inca", surely the preferred way but limited places, make sure you reserve far in advance) or take the train+bus from Cuzco/Aguas Calientes. The important fact is to arrive in the early morning, when the sun is still down and you can barely see the path.
Then slowly, while climbing the top of the hill (the classical spot for pictures) you'll soon realize that something behind the clouds is becoming to appear. When all the clouds are (hopefully!) gone, make sure you are well seated, or you may faint for the emotion. The experience of watching Machu Picchu magically appearing cannot be told, cannot be represented by any sort of media. It is just a magical and mystical experience that will stick to your heart forever and ever. Simply breathtaking.
Out of Contest
Angkor, Cambodia
Officially one of the "New Wonders", Angkor is a huge complex of ruins scattered in the area around Siem Rep, a small Cambodian village.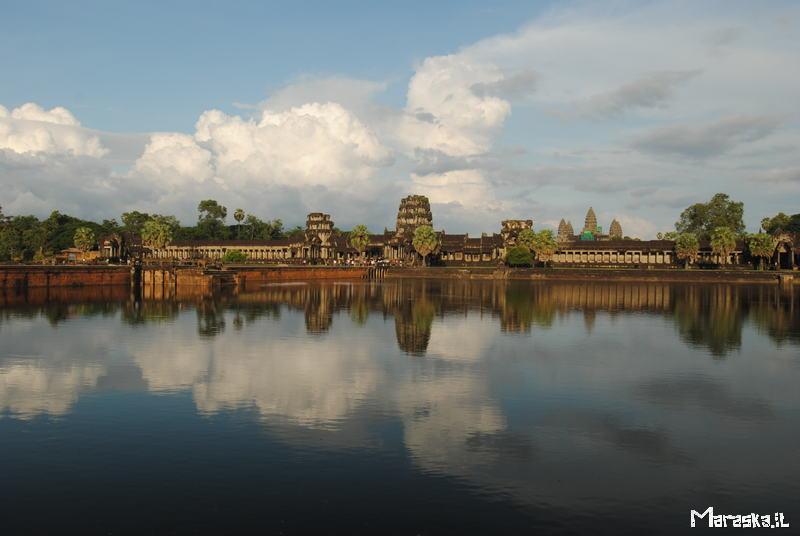 I got a bicycle and wander around the area for three days and was not able to see the half of it. Still, the place is one of the most beautiful I've ever seen and honestly much better than some of the previously listed official wonders.
Iguazu falls, Argentina/Brasil
Declared as natural wonder of the world in November 2011, Iguazu waterfalls is one place you don't want to miss.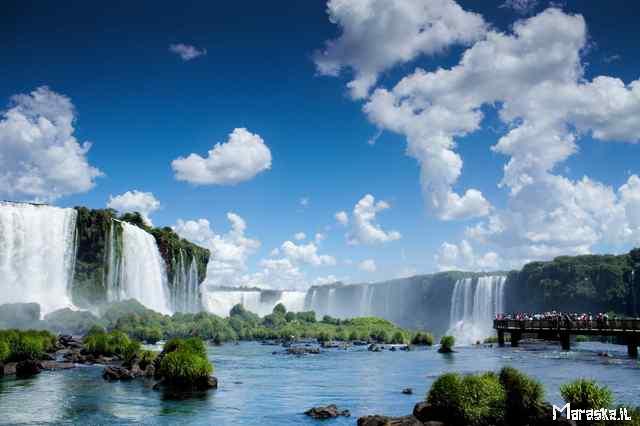 The dispute between the better side can last forever. Honestly both Argentinian and Brazilian sights deserve a visit. They are so different and so impressive. Here obviously nature, rather than man, surprise. The amount of water, the noise, the vegetation around and the landscape can't just be transmitted with a picture.