After six months of travelling around the world being surprised by something starts to be a bit hard. However, the natural wonder of Iguazu' ( MAP) waterfalls, on the border between Argentina and Brazil, is such an incredible place that it simply takes your breath away.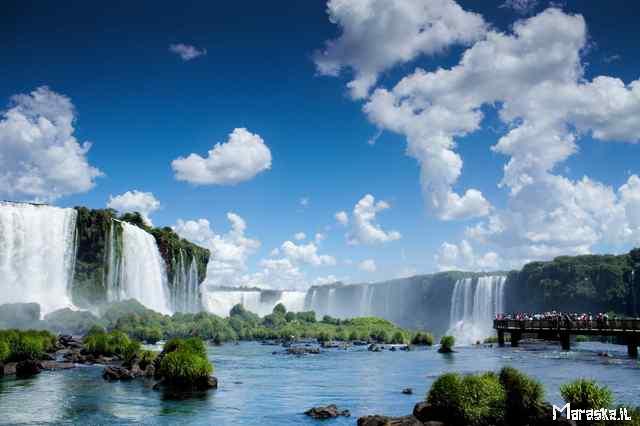 The falls can be visited by both Argentinian (Puerto de Iguazu) and Brazilian (Foz de Iguassu) side, there is an old dispute about what's the best one. Honestly I believe that both sides have to be seen, otherwise you would miss something.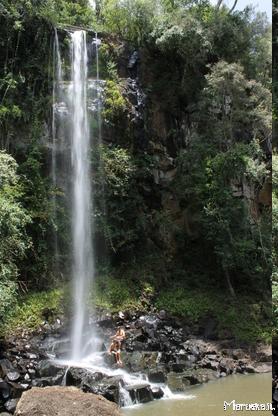 Argentina owns most of the natural park. That means that, in order to properly visit the site, one should go and visit for two full days. There are so many options that "one day is not enough" - that's their motto. Brazilian side offers only a few viewpoints that can be visited in just a couple of hours of walking. Yes but... the view is absolutely stunning.
The first impact with the falls is even before one is able to see them: the sound from the distance can be reached from hundreds of meters. once you eventually spot them far away, you soon realize it is something completely different from every other waterfall you have ever seen in your life.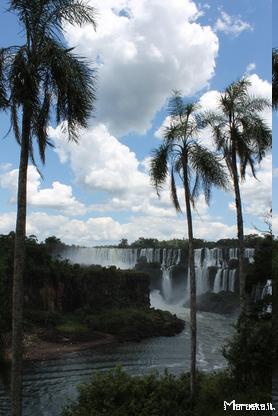 Getting an close-up look is even more impressive: there is a massive quantity of water with no option of constantly falling down and producing such a noise.. and so loud.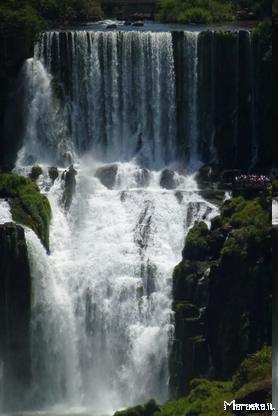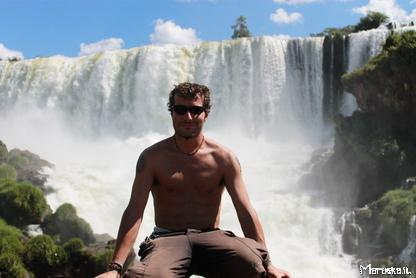 The falls can be observed from so many different viewpoints, yet the nature combines the landscape and the color in such a way that each time is a surprise