You will never know which is really the biggest Buddah. There is the biggest seated one, the biggest laid one, the biggest wooden, golden etc etc. Anyway,the one in Lashan is really huge. And quite impressive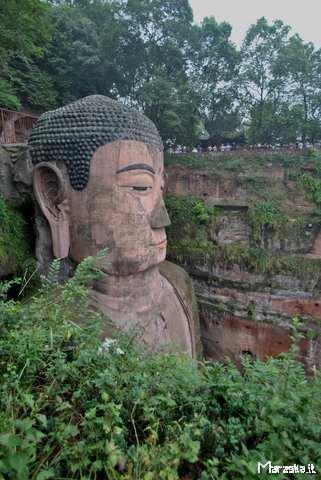 Everyday thousands of people celebrate their devotion to this incredible wonder. When approaching from the above, only the upper part - the face - can be entirely seen.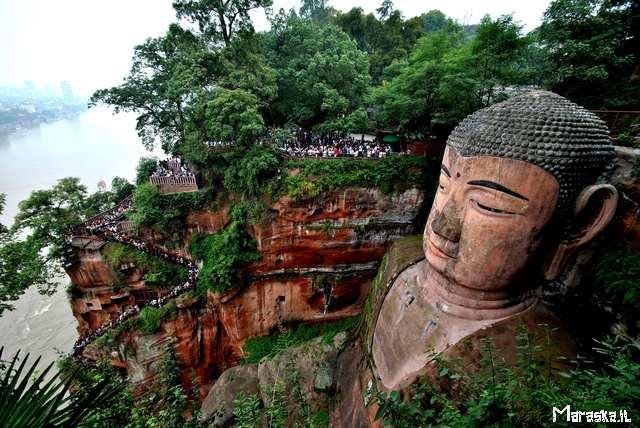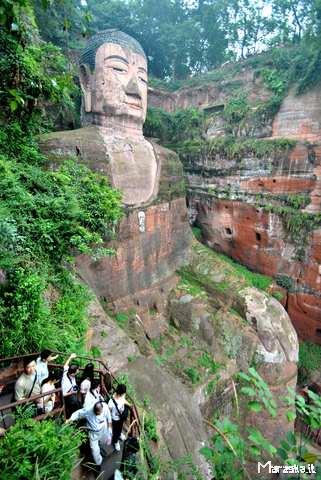 Going down through the stairway it's an experience. Approaching his hands - each finger sizeing an entire human being - from upclose makes you understand how deep the work must have been.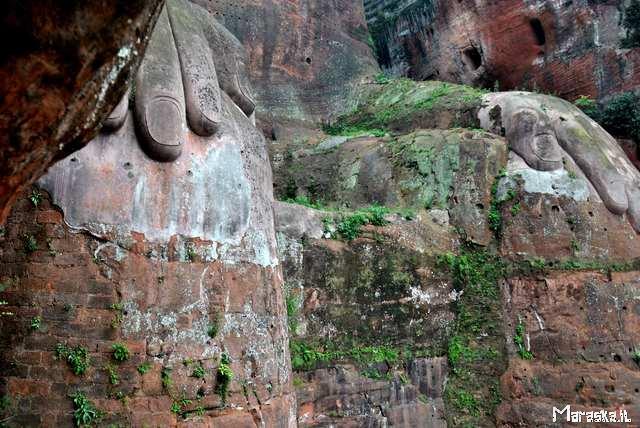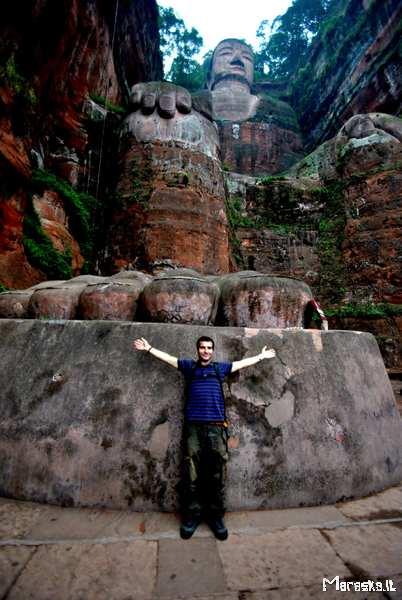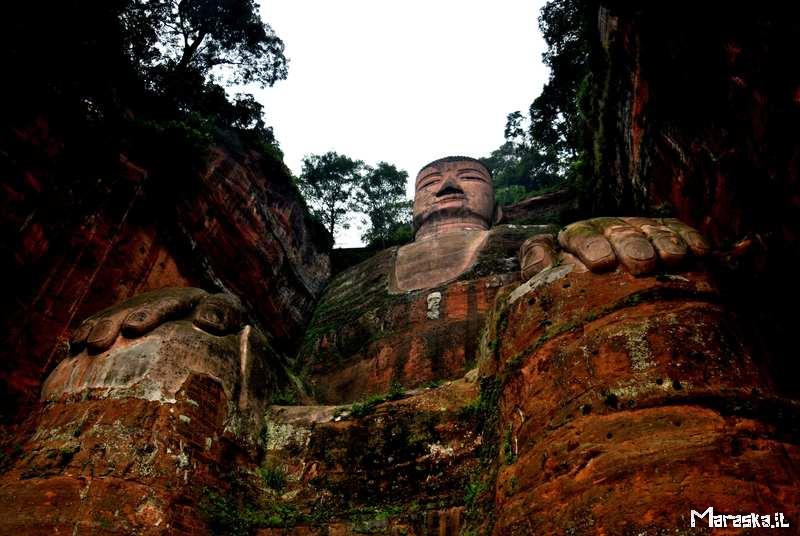 The main purpose of this Giant Budda is to protect a very delicate point where three different rivers come to a cross. Whether it works or not, along with the two guardians escavated on his sides, he is proudly seated and dominates the landscape.