Road 1095 connects Chiang Mai (SEE ARTICLE) to a little village named Pai (roughly spelled like English "pie") The road is 136 Km long and counts 762 curves, most of them surrounded by jungle and mountains. I cannot help but renting a motorbike and get into this adventure.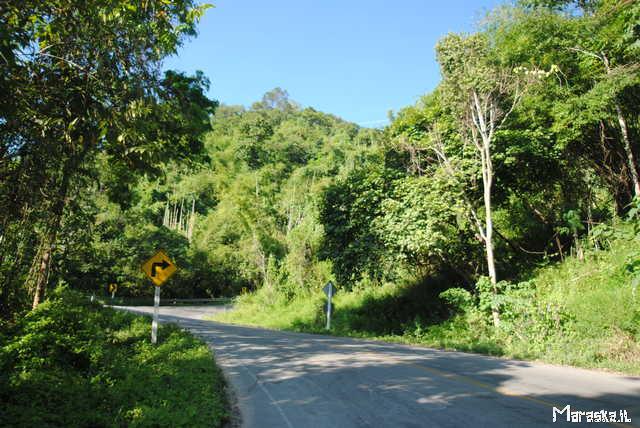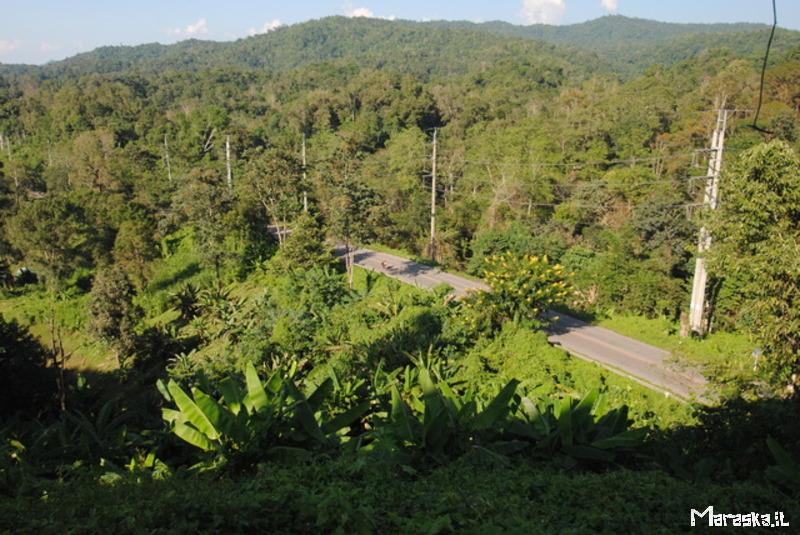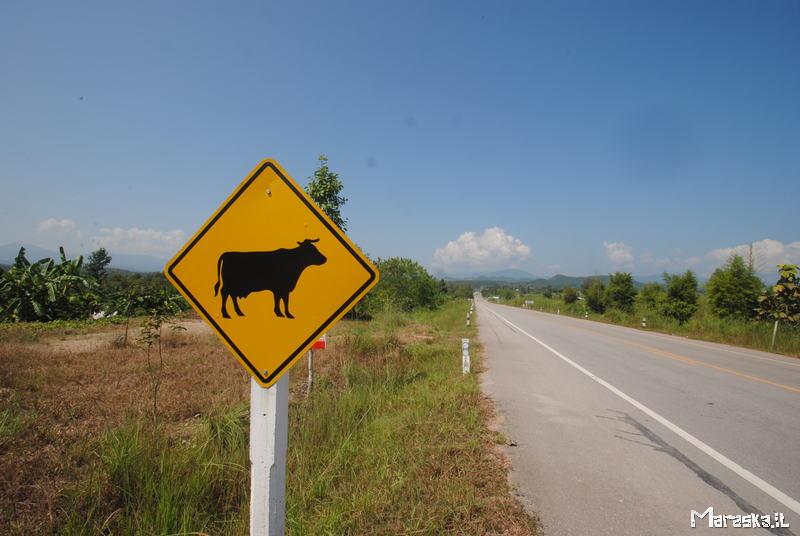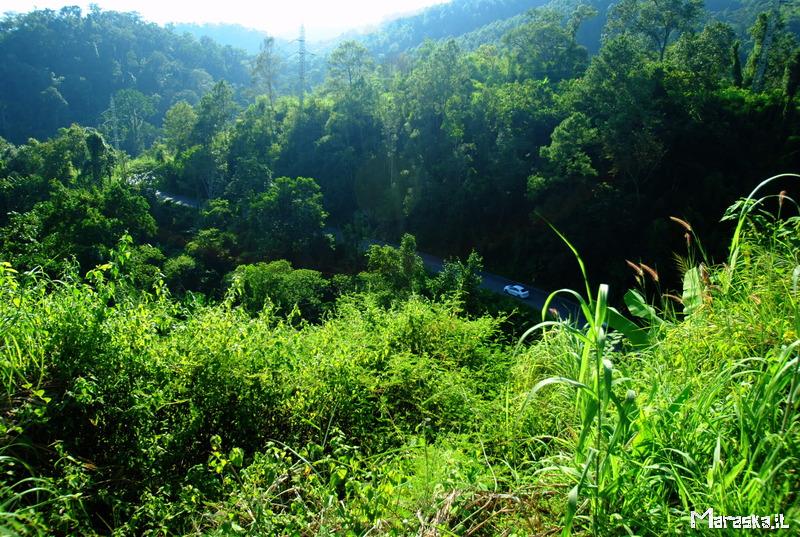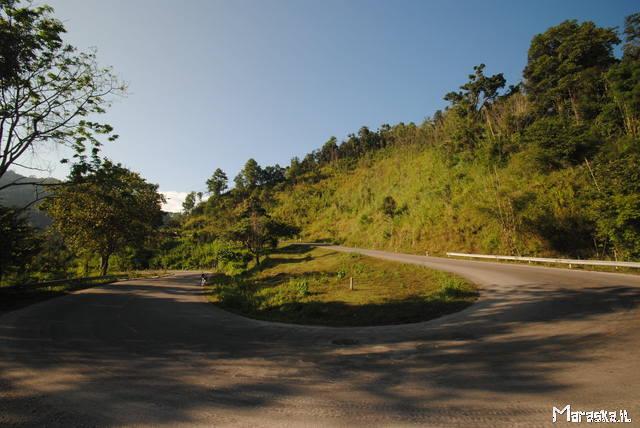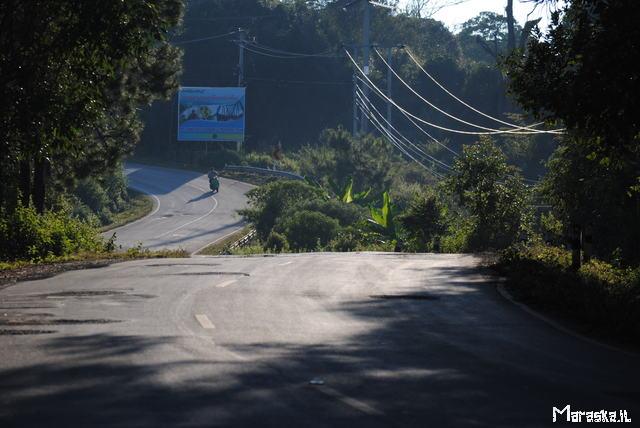 On the way go you cross several villages, or just bunches of shelters. People are conducting their normal life here. Farmers are working, monks are meditating...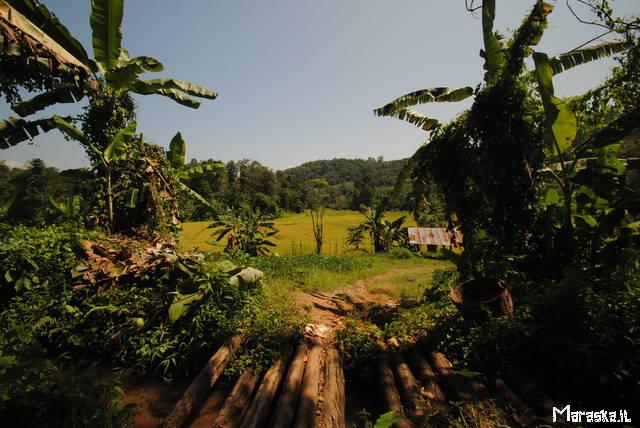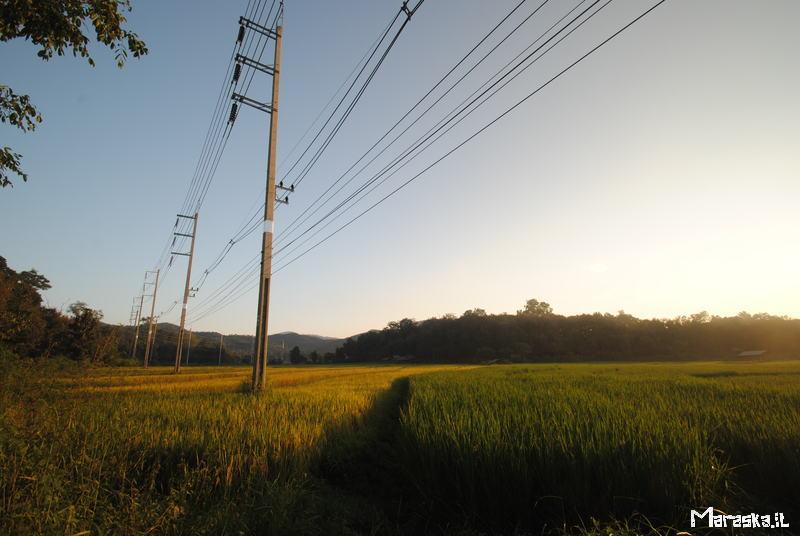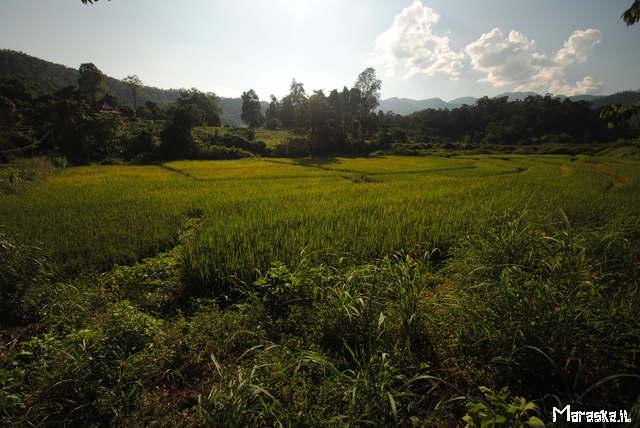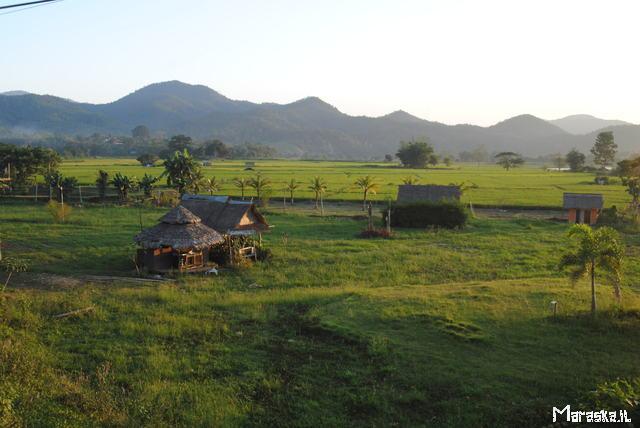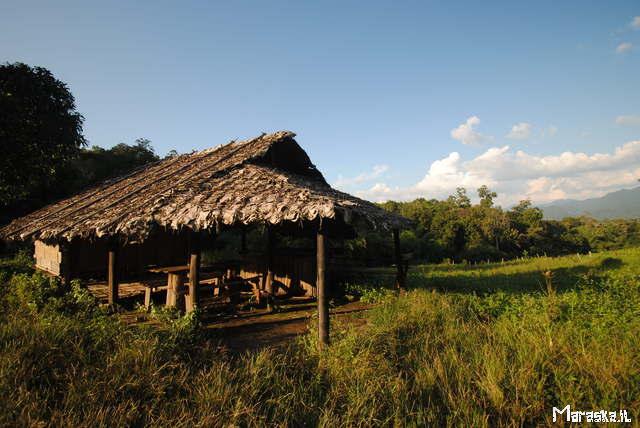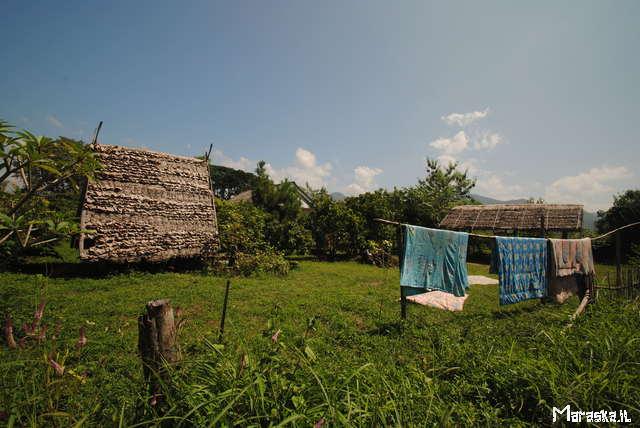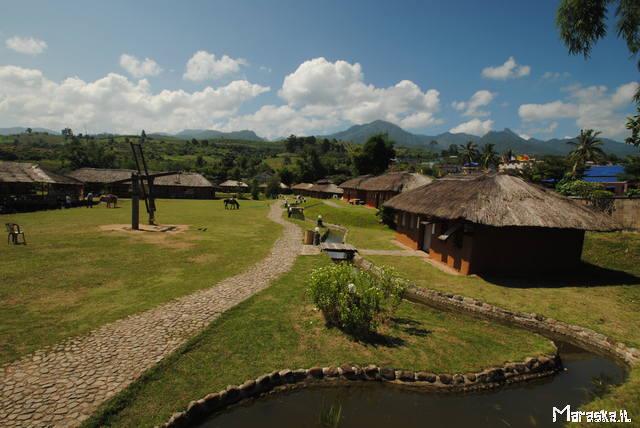 In some villages I found a peculiar trash bin. Seeming a giant pot from the long distance, a close-up look reveals its real consistence: old truck tires.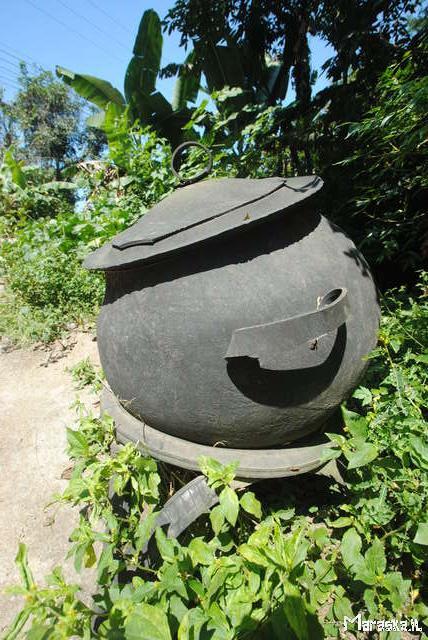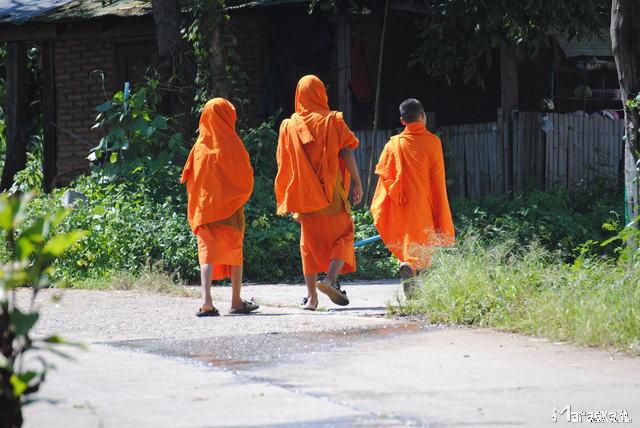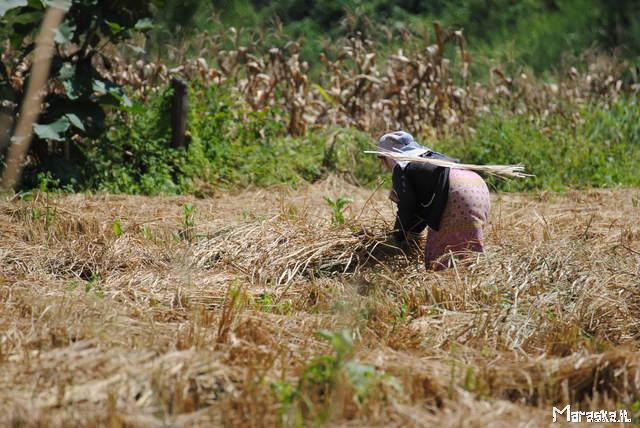 There are several places to stop by on the road. Natural parks, hot springs, waterfalls, or just short trekking in the jungle. I'm doing my best to spend my travel day at most.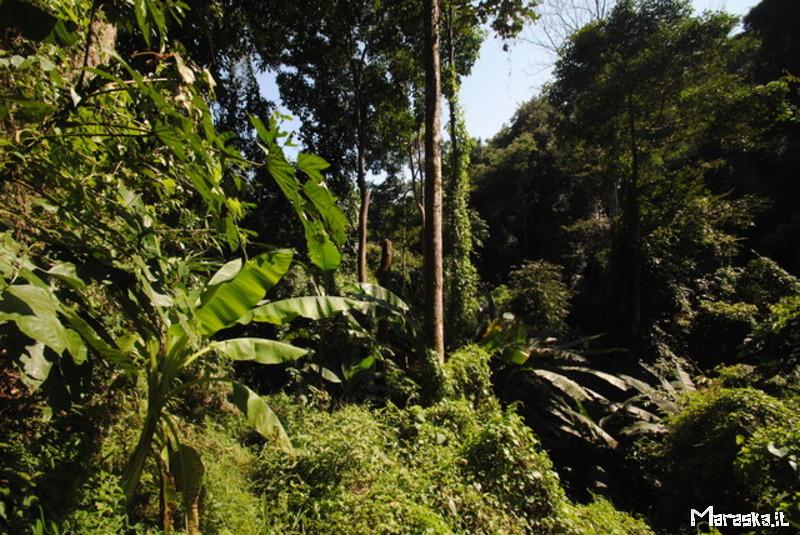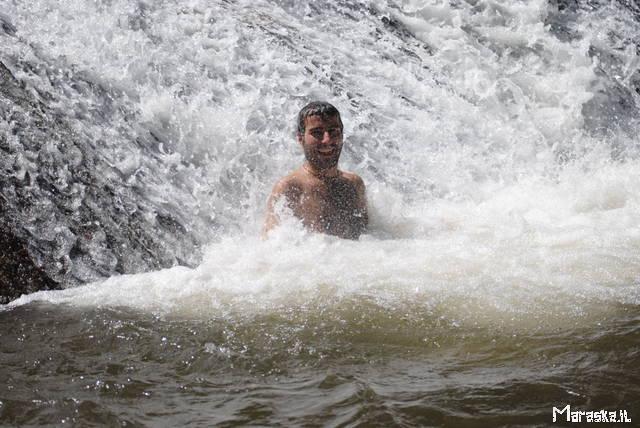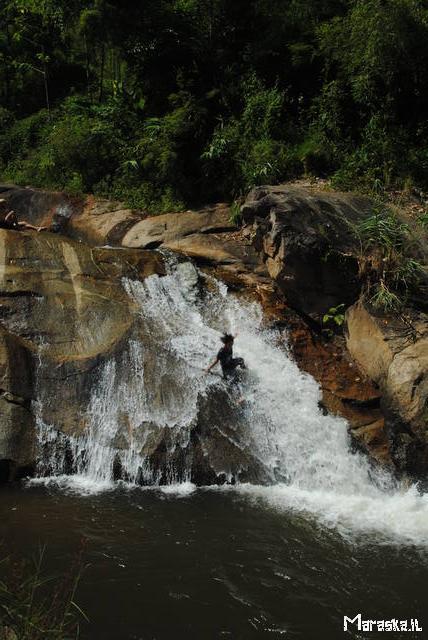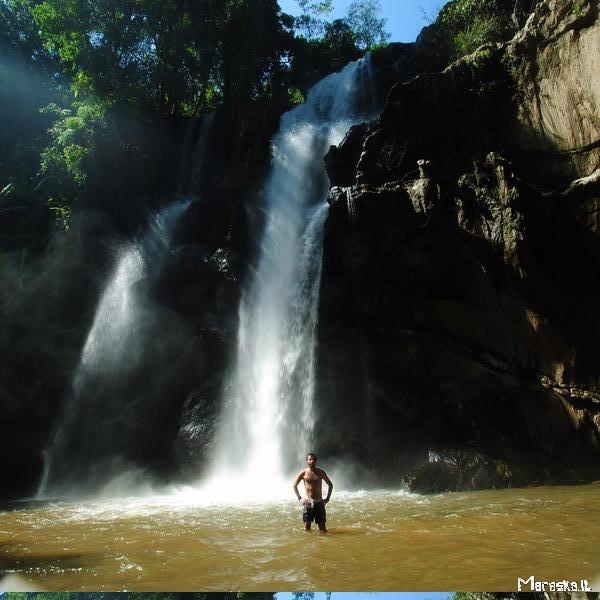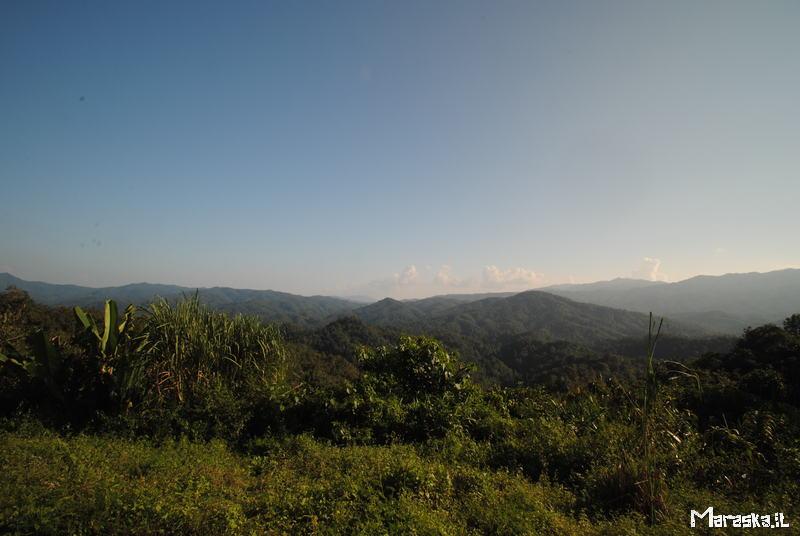 After all day driving and stopping by from time to time, when the sun it's about to set down I reach the memorial bridge: symbol of Pai and famous during the II World War. It's the sign I am about to reach my destination. I have to get ready for the next advenure.