I was expecting to see Lions and Elephants in Africa, not in South America. Indeed I had not considered Puerto Madryn ( MAP) in the Chubut region of Patagonia.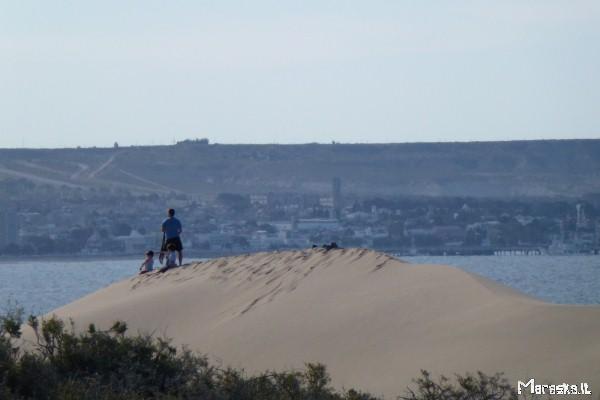 The city itslef does not offer so much to do. The surroundings other wise are stunning. In particular the "Peninsula Valdes", a National park founded by Unesco. There is the place where to spot Sea Lions and Elephants.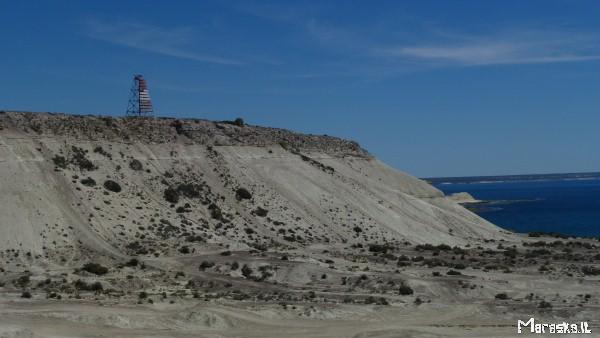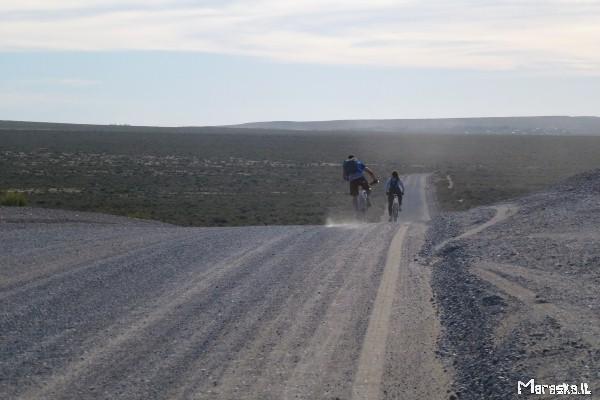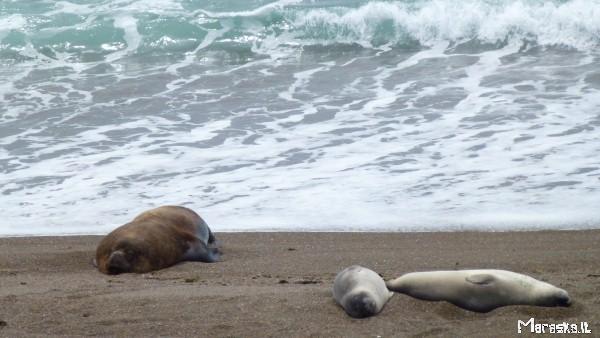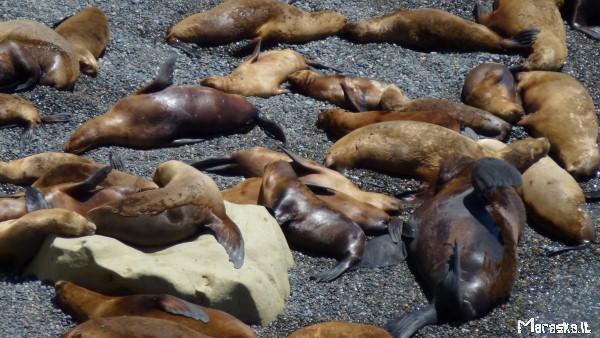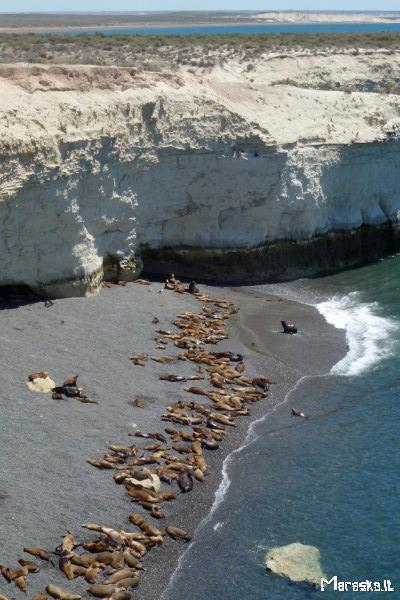 Yet the "Peninsula" is a whole natural park and colonies of Penguins lives on certain areas.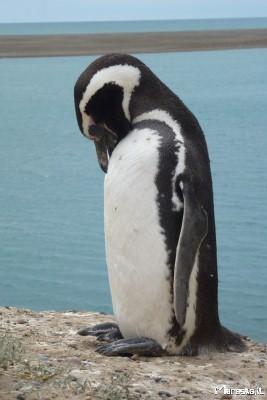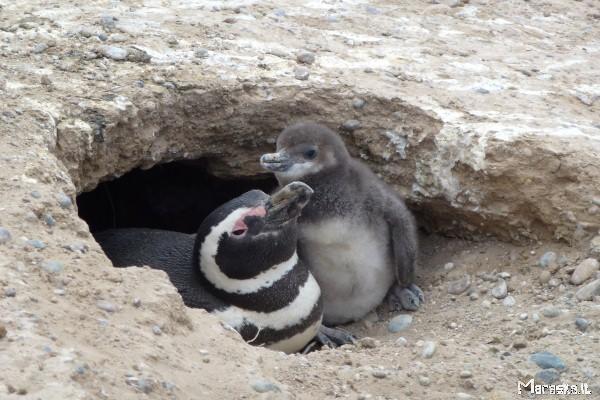 What really attracts people here though, is something that in few places is the world is possible: the whales watching. The season is almost over, yet there are still some "small" babies not grown up enough to migrate all over the ocean and waiting a few more weeks in the bay along the peninsula. And their mothers as well, to protect them.
They are actually really easy to spot: it's a massive mass that pops out of the water every now and then. You never really know the shape and the dimension of it as soon as the head come out and the boat approaches the animal. While the baby is only 4-5 meters, the mother can be over 15 mt. That means the size of our boat...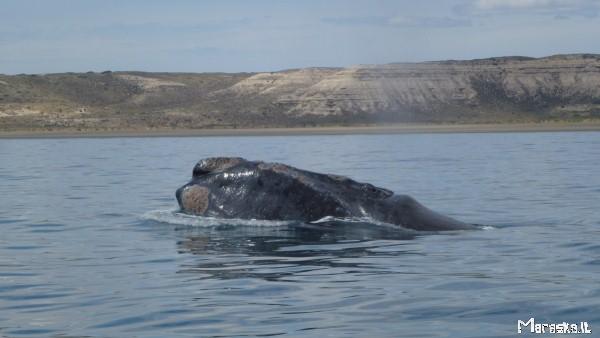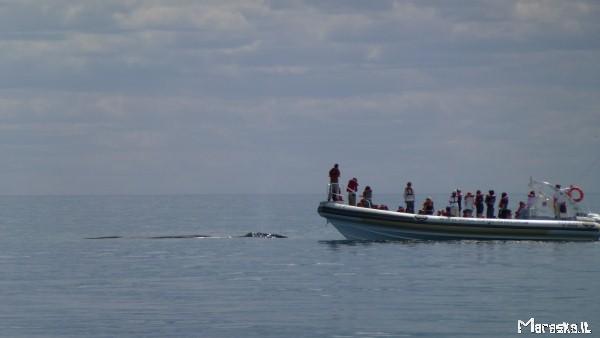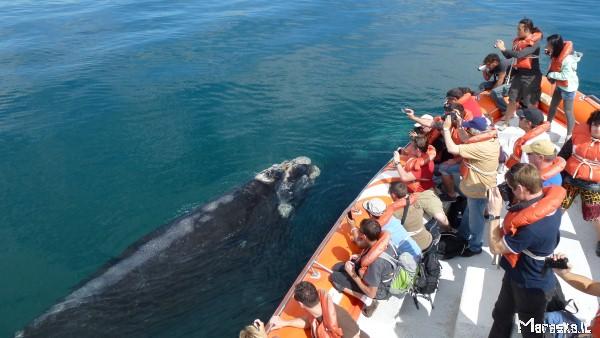 After some loops around the boat, probably just for the sake of curiosity, the mother/child couple of whales leaves and says goodbye to us...