Alea Iacta Est!
The big trip eventually is scheduled, every continent is going to be conquered!! I am about to leave, for about 8 months, travelling around the globe.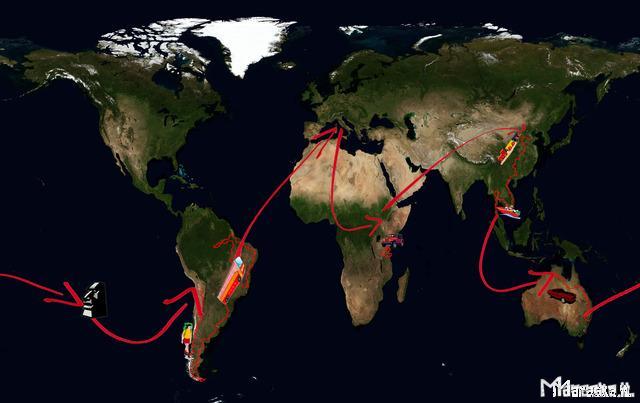 The Map of Round The World adventure
A tentative agenda: August: Africa September/October: Asia November: Australia December, January, February: South America...
There is also a list of possible countries/major visited cities:
August
2-17: TANZANIA
22-31: CHINA: Beijing , Great Wall, Datong, ...
September
1-15: CHINA: Ping Yao, Xi'an, Chengdu, Leshan, Guilin, ...
15-30: VIETNAM: Ha Noi, Danang, Hue, Nha Trang, Saigon, ...
October
1-6: CAMBODIA
7-27: THAILAND: Ko Tao, Ko Phangan (Full Moon Party...), Chang Mai, Chang Rai, Ayuttaya, Bangkok,...
27-29: SINGAPORE
November
1-18: AUSTRALIA
18-23:CHILE
23-27: Easter Island
December
1-23: CHILE/ARGENTINA: Patagonia
24-31: Buenos Aires
January, February: BRAZIL...??