"Shan" in China means mountain. Buddhism and Taoism set their preferred holy places on top of challenging climbing The walk generally starts with a gentle path surrounded by nature.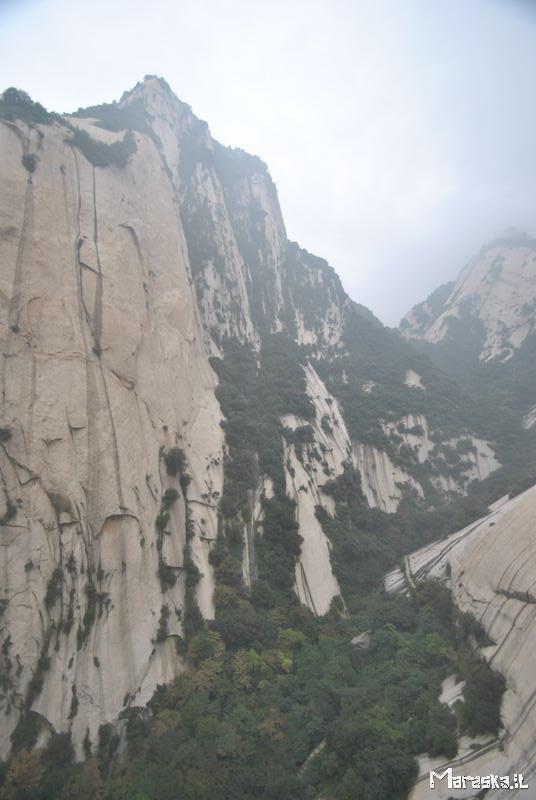 Huashan - close to Xi'an - and QuingCheng Shan -close to Chengdu- are among the most venered mountains here in China. Worth visiting...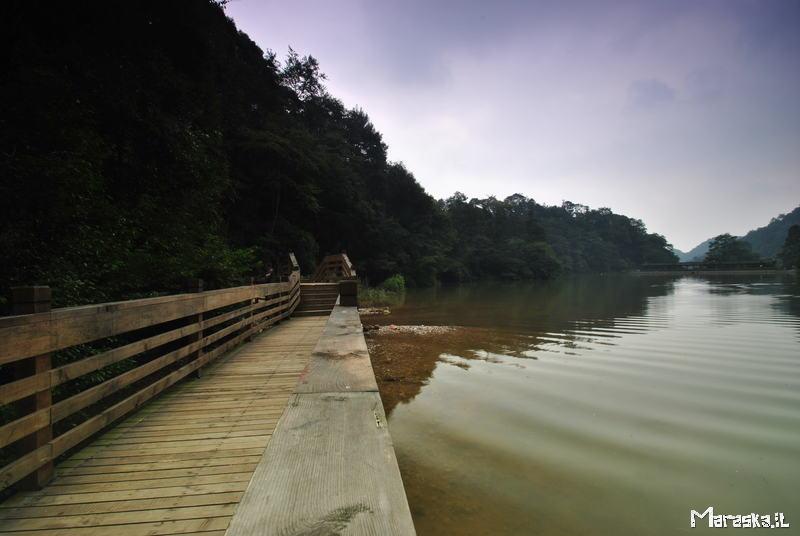 On the way there are always beautiful spot, temples, sacred rocks and passages.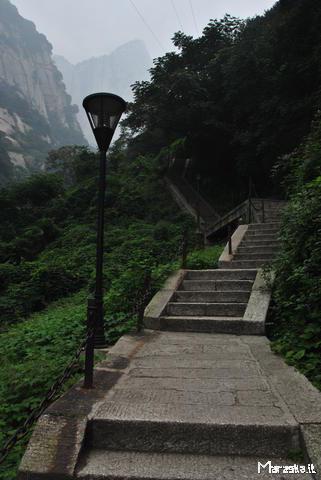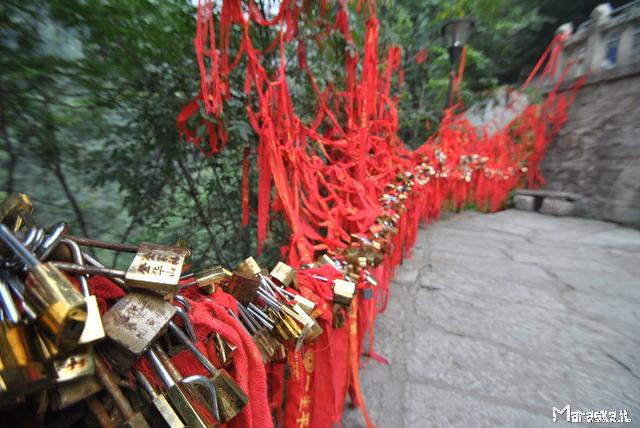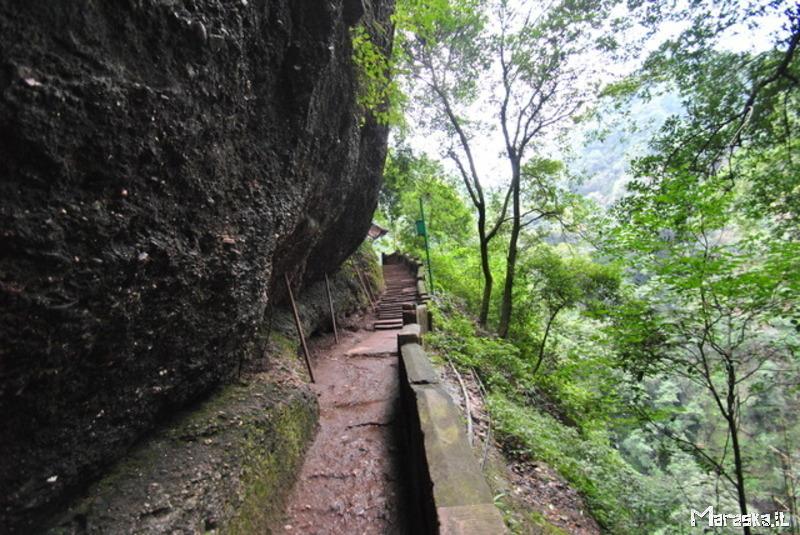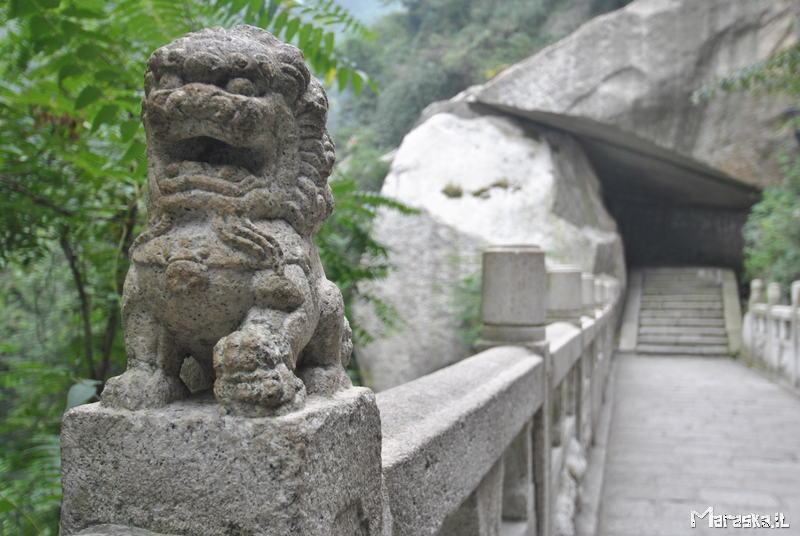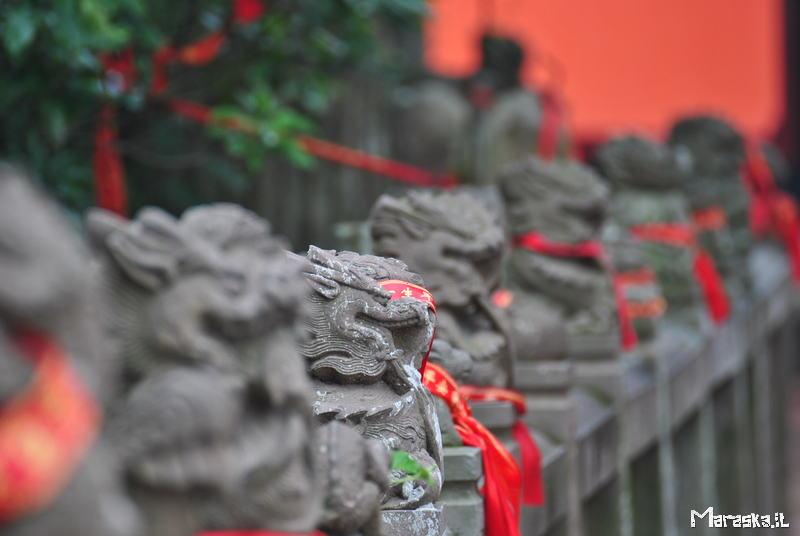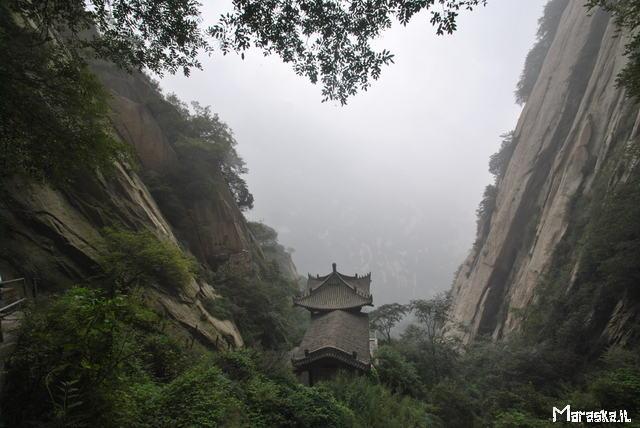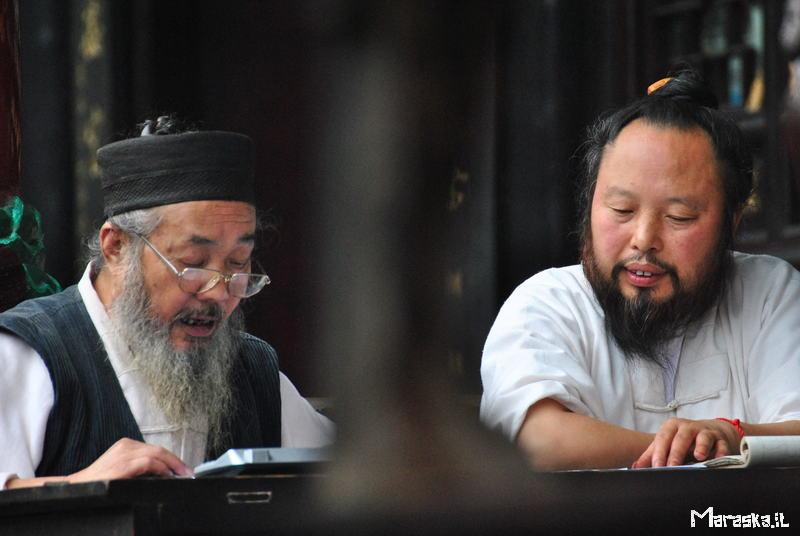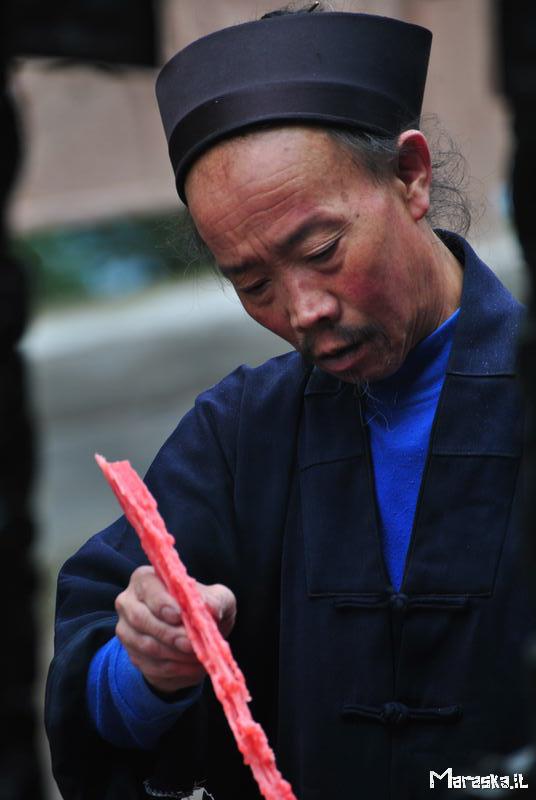 Chinese like steps. The stairways to reach the top are tremendously steep. Sometimes it is even impossible to stay stand, as the steps are so tiny, close and steep.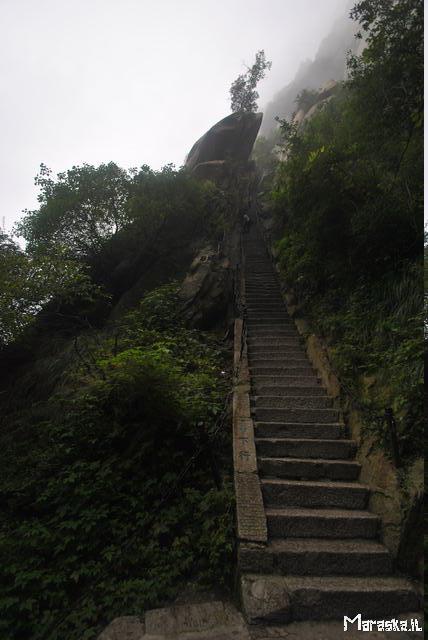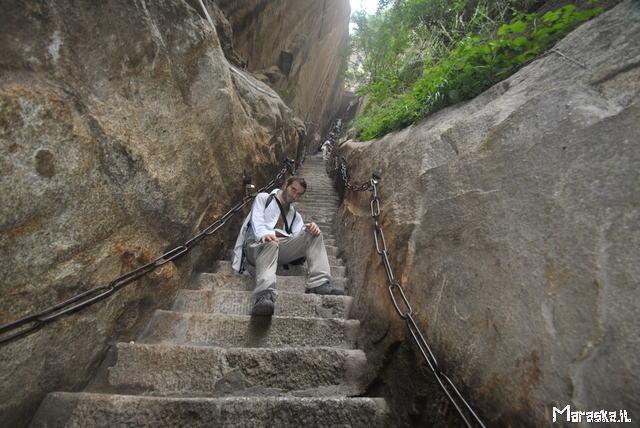 Unfortunately the weather is not always appalling, in most cases chimes are surrounded by clouds. This contributes to render the whole atmosphere even more mystic though.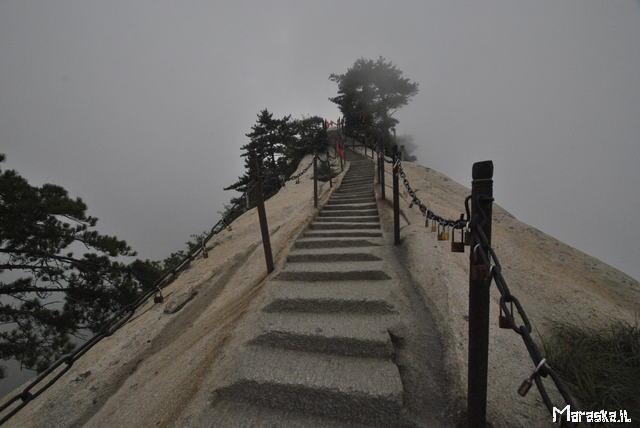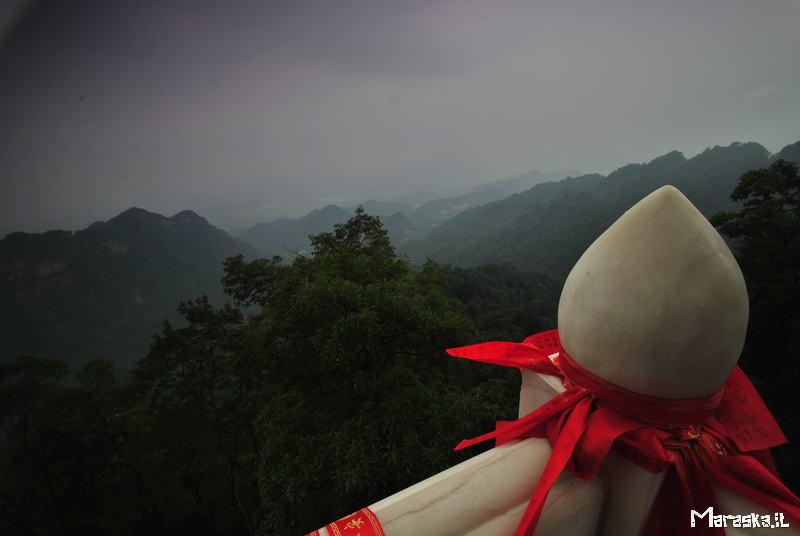 The way down may be even harder. But if you are so tired you don't feel to take it over again... there are some extended facilities