After the beautiful beaches of Koh Phangan (SEE ARTICLE) I have now moved to Koh Tao (SEE MAP), a tinly lovely island in the same arcipelago. The place is far from away from the crazy parties and life is quite more relaxing here. And yes, if you are not satisfied with Phangan places, you can find here yet another paradise.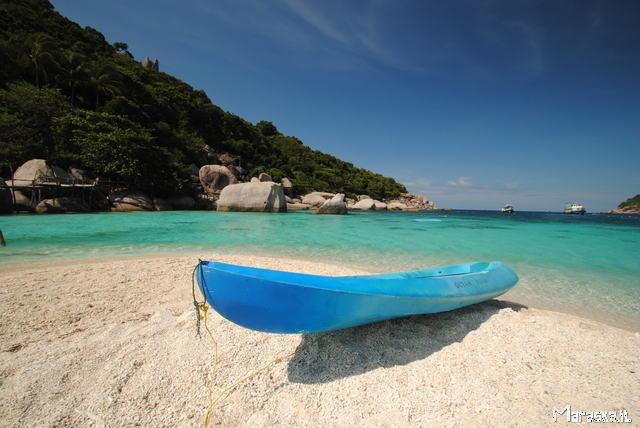 My adventure starts with a kayak rental to reach the Koh (at this point it shuld be clear, 'koh' means island in Thai language) Nang Yuan. This set of two islands connected with a narrow path of sand is just amazing, the reef barrer is few meters away and it's populated by incredible tons of fishes.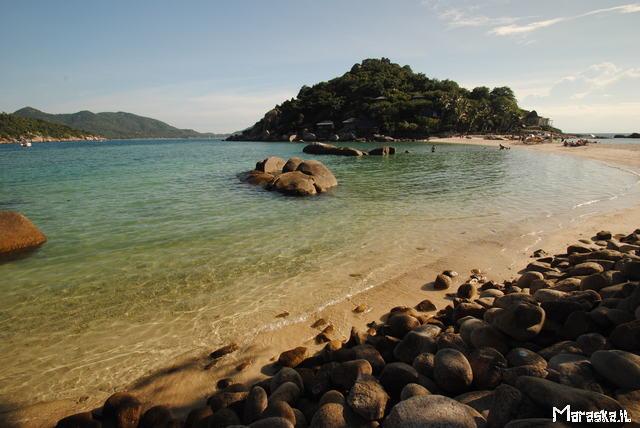 After few minutes down there with my mask, however, I happen to see some shark swimming around me. It's better to get back on the sand - I presume.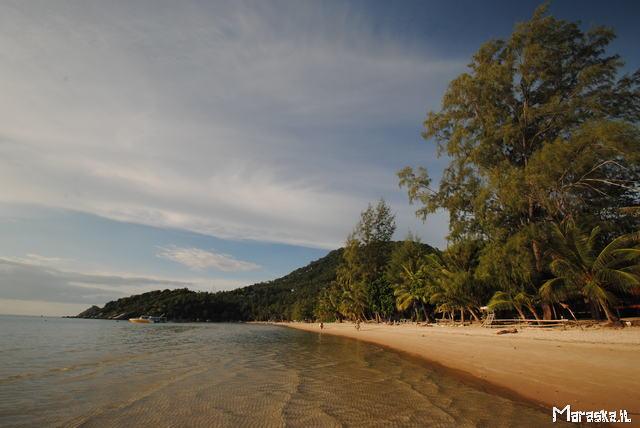 As usual here on the islands, when you are too lazy to walk in the jungle or kayaking for hours, there is always a 'taxi' willing to help you and bring you everywhere you need. It's just a matter of money.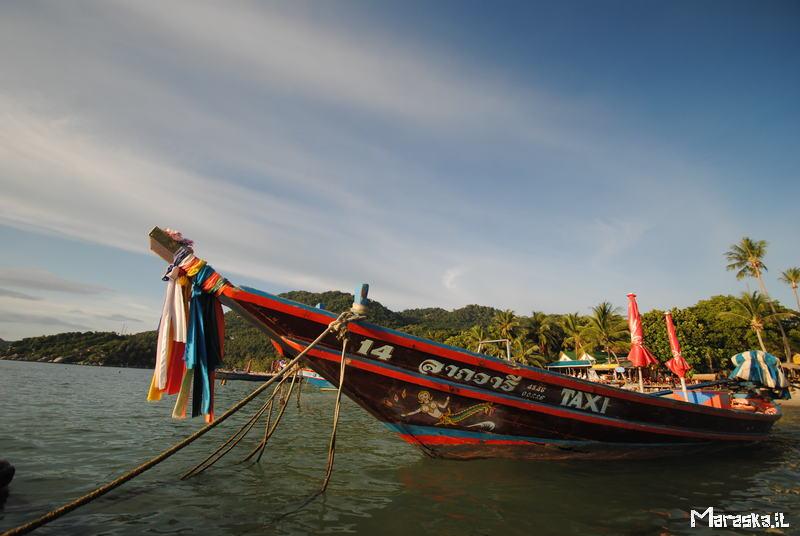 Sometimes you don't even need to look for food. The food is coming next to you on the beach. Or if you get too much sun, just walk a few meters and get some Thai meal in the shade, watching the waves around you.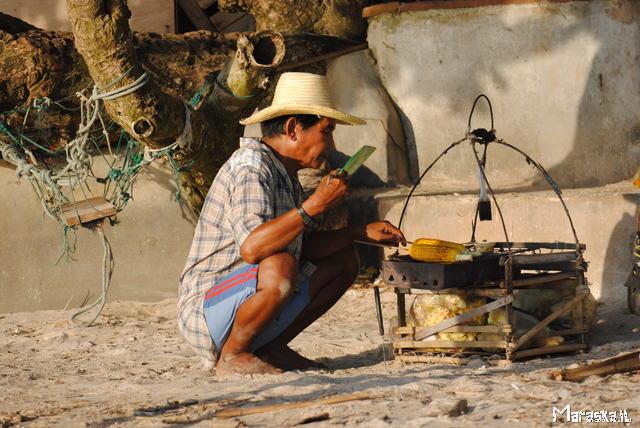 This is Koh Tao. A stressless place to stay a few days, relax, dive, swim, eat. Watch beautiful sunset and then start again the next day: relax, dive, swim, eat...