Technically speaking I officially entered Brazil during my day trip to Iguazu. However, Florianopolis (MAP), in Santa Catarina province, is the first place where I spent some time inside Brazil.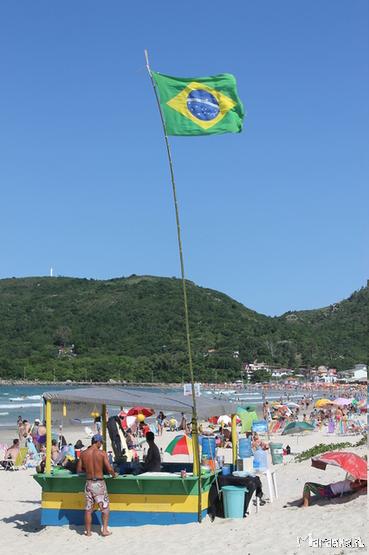 Floripa, as everybody calls it, is far too famous for being such a small island (28 km long) and such an incredible number of beaches ("praias"): 42 they say. I was not able to see ALL of them, yet everyday I tried to make the most out of this stunning island.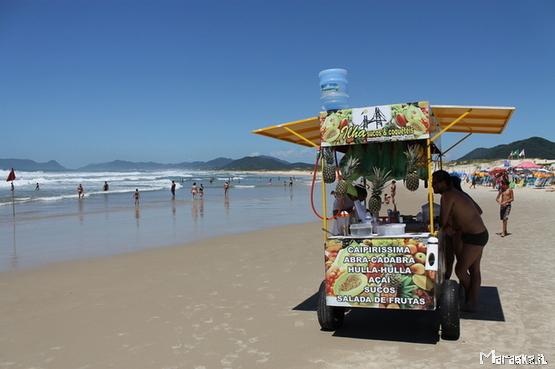 Half island (the north part) is massively touristic. This is the perfect place to chill out, relax, drink a caipirinha and have a swim under the control of the baywatchers.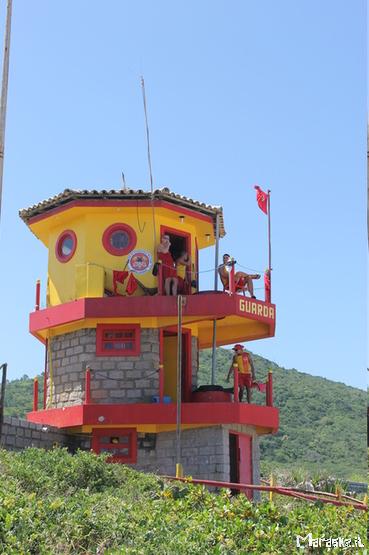 Soccer here is not an option: it is a religion. Children (both girls and boys) start kicking a ball even before being able to walk. In the late afternoon, when the sun is a little bit lower, the low tide generally leaves the perfect environment for a great soccer game. There is no age or number limit, just play - they are extremely fare - and have fun.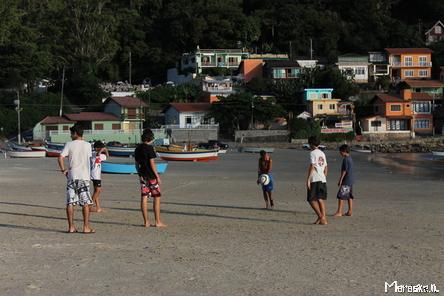 Yet here is not the only sport: the ocean and the shallow reef creates the perfect environment for surfing. And when you're tired (or scared) of the huge waves, you can always go to the safer dunes, just close to the beach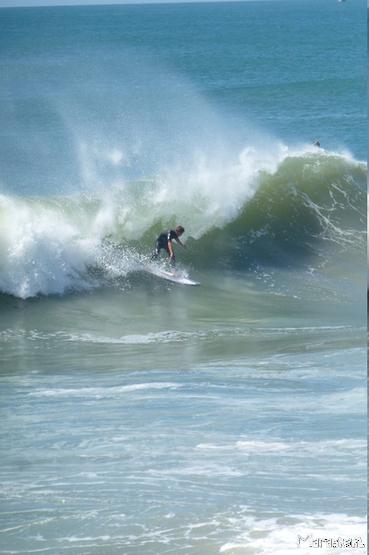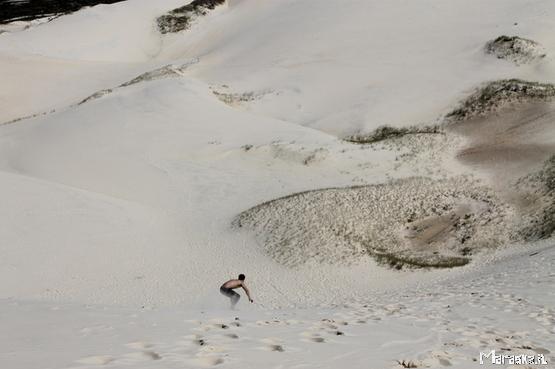 If one needs some more privacy, just walk a few minutes along the sea, there is always a isolated spot to relax and have kind of a private sand-garden.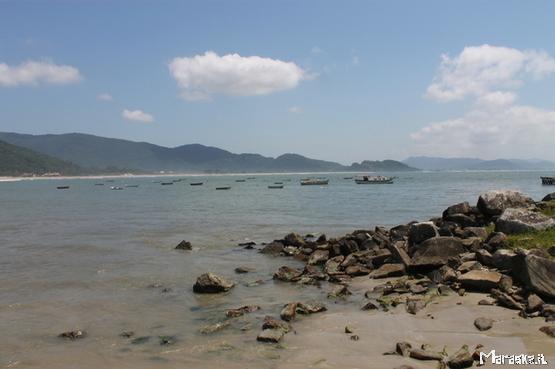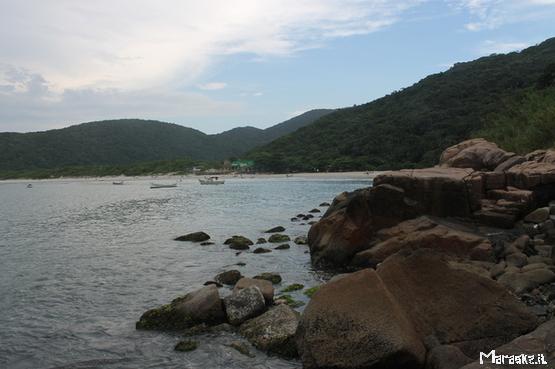 It's lunch time, there are several options. You can just lay down and wait for someone to serve you fruit salads, beverages, meat rolls... Or you can go and eat some fresh fish on a restaurant. How do you know it's fresh? The fisherman just landed on the beach with the boat full of... If you have a kitchen you can even buy from him.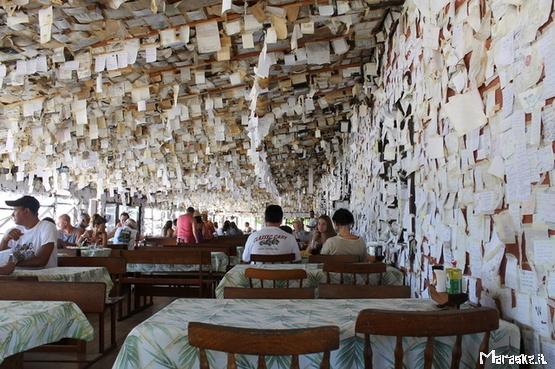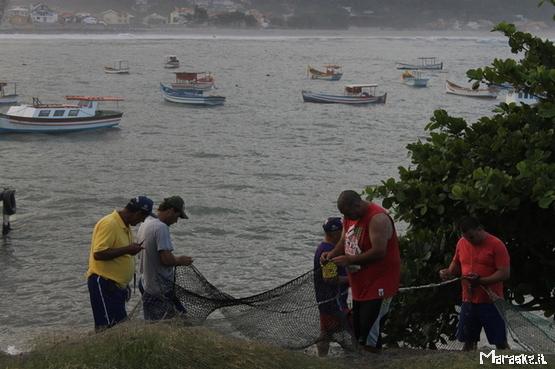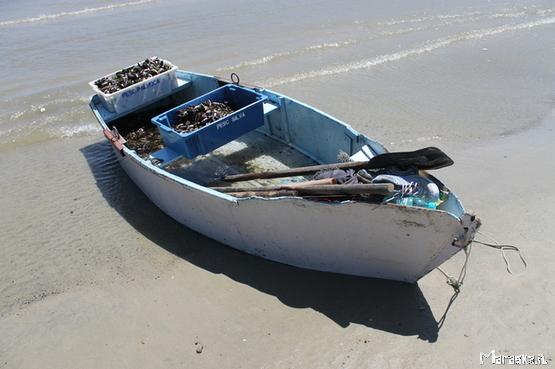 Yet florianopolis is not just salt water, there are several rivers and lagunes scattered around, when people live, play and relax.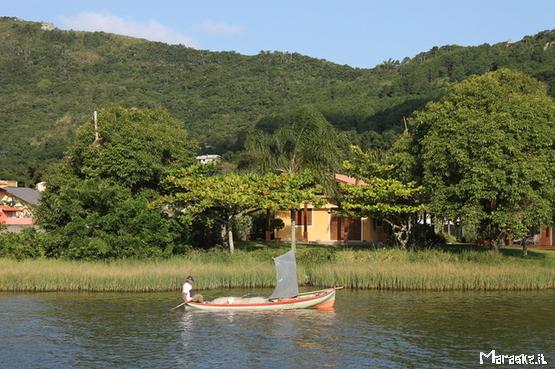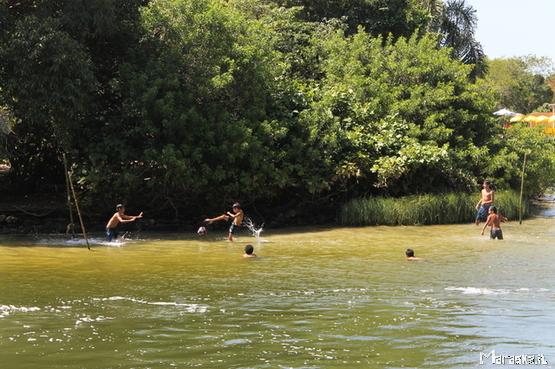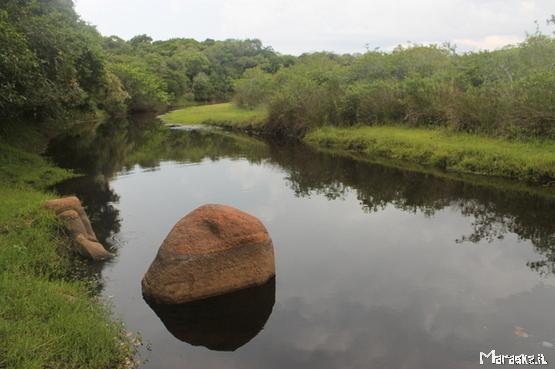 It's the end of the day, the island gets prepared for the night: night parties on the beaches, neverending clubs, caipirinhas and a lot of fun activities are about to start